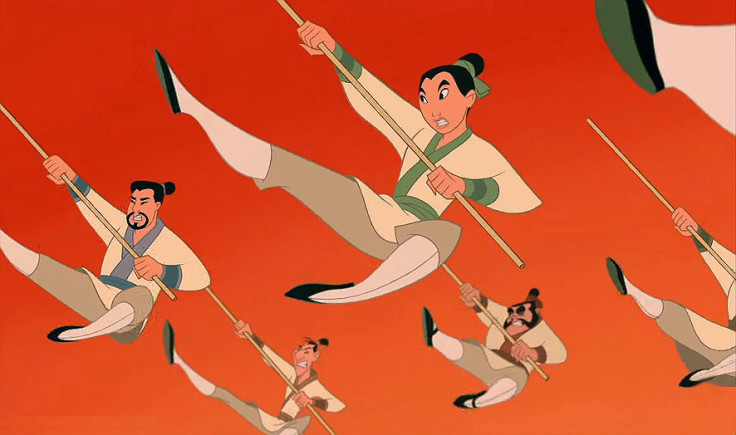 Earlier this week, it was reported that Disney's upcoming live-action Mulan would not feature any of the beloved songs from the animated classic and it's safe to say, fans weren't too happy about the news. But now, fortunately for all those who were upset, director Niki Caro has revealed that there might still be songs in the outing after all.
Having previously stated to Moviefone: "From what I understand, [the movie has] no songs right now, much to the horror of my children," the New Zealand filmmaker has more recently said that her comments were taken out of context. "I don't know where that's come from," she explained to The Los Angeles Times. "We've never talked about songs, and no decision has been made."
Similarly, in a new interview with Entertainment Weekly, Disney's president of production Sean Bailey said the project wasn't "intended" to be a musical, but "nothing is off the table." Considering that the original's score was Oscar-nominated back in the late 1990's, it'd be surprising if they didn't incorporate them in some capacity.
Either way, Mulan is certainly still in its very early stages, allowing time for many changes throughout the production process.
Caro recently told Screencrush: "I haven't started yet so I can't give you any real detail. But the budget and the location and the story is offering such scope to me for [an] incredible, muscular piece of girly martial arts extravaganza in China. And I can't wait."
Released in 1998, Mulan centred on the titular character, an ordinary young woman who disguises herself as a man and joins the Chinese emperor's army so her elderly father isn't drafted in. The animation featured the voice talents of Gotham's BD Wong, Agent of S.H.I.E.L.D's Ming-Na Wen and Eddie Murphy while Lea Salonga and Donny Osmond performed the film's songs.
Mulan is currently scheduled to be reach UK and US cinemas on 2 November 2018.