Irish actor Colin Farrell is in talks to appear in an upcoming live-action remake of Disney's Dumbo.
Based on the original 1941 animated film, it tells the story of an orphaned baby elephant, Dumbo, who grows up in a circus and is mocked for having large ears. After befriending a mouse called Timothy, Dumbo later discovers that his ears enable him to fly.
The proposed remake, which is expected to be mostly live-action while using some animation, looks likely to expand on the circus element of the plot with the original only coming in at a running time of one hour and four minutes.
Farrell, 40, would play the father of children who form an attachment to the lovable elephant – a role which Will Smith, Chris Pine and Casey Affleck are all believed to have passed on – according to Variety.
Eva Green and Danny DeVito are also in negotiations to join the production.
Deadline reports that DeVito is expected to get the part of Medici, a man who runs a smaller circus that gets acquired by the evil big top circus villain Vandemere. Meanwhile, Green would play the key role of Colette, a French trapeze artist who works for Vandemere.
Tim Burton is attached to direct.
No release date for Dumbo has been given at this stage, however with filming not yet started it is unlikely to be for some time.
Disney are currently enjoying success with the live-action retelling of Beauty and the Beast.
Starring Emma Watson and Dan Stevens in the leading roles, it has already broken numerous box office records around the world upon its first week of release.
While staying largely faithful to the beloved 1991 original, the updated Beauty and the Beast also chose to address a number of "plot holes".
This included what happened to protagonist Belle's mother which is not explained in the animation, and why nobody in her nearby village seemed to know about the Beast's castle.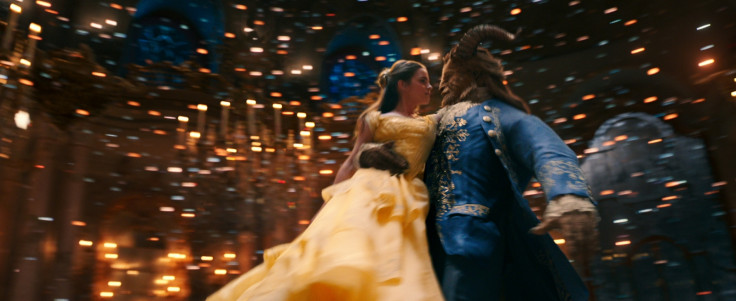 The film also introduced an apparent "gay moment" which while hailed by many has also seen the blockbuster banned from some more conservative countries.
Other staples from the Disney back catalogue already successfully re-imagined are Alice In Wonderland, Maleficent, Cinderella and the Jungle Book with Mulan, Aladdin and The Lion King also in the pipeline.