Beauty and the Beast review: Disney reboot awkwardly combines nostalgic wonder with camp gimmicks
Emma Watson is the film's weakest link and LeFou's sexuality is not actually addressed in the movie.
NOTE: This article is a contribution and do not necessarily represent the views of IBTimes.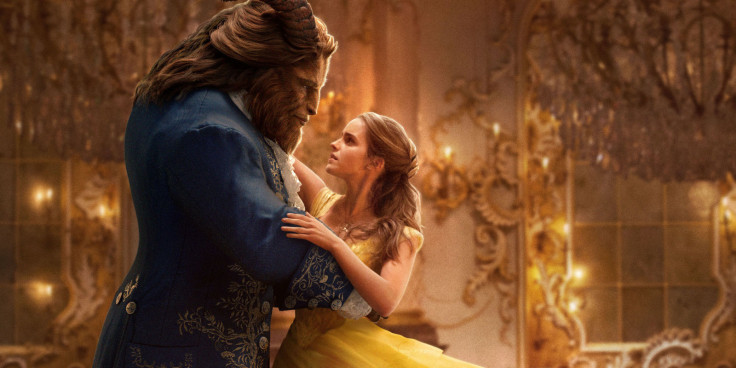 Much like it did with Maleficent, Cinderella and more recently, The Jungle Book, Disney once again revisits one of their most beloved classics, this time Beauty and the Beast, to create a live-action adaptation of the 1991 animation. Along with a star-studded cast featuring Luke Evans, Dan Stevens, Emma Watson and more, director Bill Condon introduces the tale as old as time to a modern audience. But does it live up to the original?
Beauty and the Beast
(6/10)
Before you've even stepped foot into the cinema, it's easy to accurately predict what is going to be great about Disney's latest live-action adaptation. With 21st-century technologies at its disposal, the studio creates some of its more dazzling and decadent visuals to date; both in scenery and creative character design. Beast's eyes are a particular highlight when it comes to the effects, harking back to how human-like the creature's eyes were in the original.
The soundtrack is similarly chills-worthy wonderful - but with genius Alan Menken once again in charge of all things music - it's hardly surprising. The nostalgia levels are cranked up maximum capacity with this one.
As with the score, the story remains loyal. The film's first half is a scene-by-scene rehash of the animation, which sometimes makes it difficult to concentrate on what's going on. Instead, hardcore fans will find themselves mouthing along to the word-for-word dialogue or thinking about their favourite parts, willing that they'll hurry up and get on the screen already. (It felt like it took forever for Be Our Guest to come along).
Much like the original, this version begins as a narrated prologue details how Prince Adam (Stevens) turned an enchantress - disguised as a poor beggar woman - away when she asked him for shelter from a storm and was cursed to spend the rest of his days as a hideous beast. The curse has a loophole however: if the Beast could learn to love someone and have them love him in return before the last petal on a bewitched rose falls, he would return to his
human appearance.
The rest of the movie follows on as you would expect too; with Belle taking her father's place as the Beast's prisoner and subsequently learning to live with the human that resides deep underneath the grisly exterior. While we won't say it here, it's safe to assume that everyone knows how it all pans out...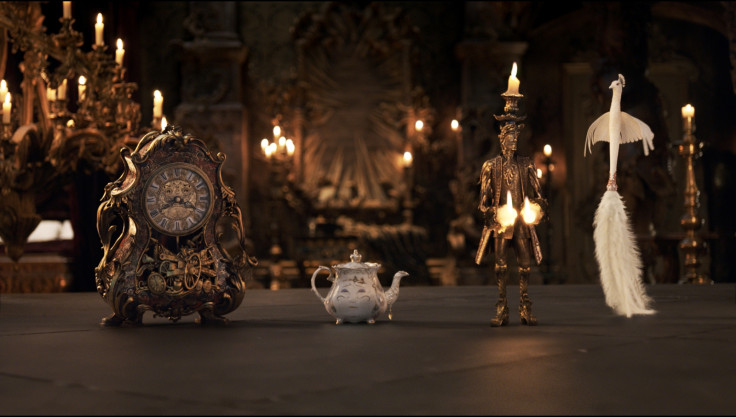 Once the plethora of characters are introduced, screenwriters Stephen Chbosky and Evan Spiliotopoulos get a little braver and add in some new material that successfully adds some depth to the two titular characters. The Beast's backstory explains just why he's so cold-hearted as Belle's delves into her mother's tragic death and how they touchingly share character traits, most of all 'fearlessness'.
Several new scenes scenes allow time for Belle and the Beast to actually talk as they fall for one another, bonding over Shakespeare (or moreover bickering as to whether Romeo and Juliet is his finest work) and their respectively difficult childhoods. One sequence even makes perfect sense in regards to one of Belle's lines in an early song: "I want adventure in the great, wide somewhere..." While the cartoon Beast kept her locked away in the castle for the most part, this Beast possesses an enchanted book that can transport her anywhere she wants. (It's a serious light-bulb moment).
Sadly, Watson is the film's weakest link (aside from McGregor's dreadful French accent). So many of Belle's progressive attitudes seem to match Watson's own, but she doesn't quite sell the character's warmth and fiery nature. Nor can you really buy her as an oddball who would be ostracised by everyone who knows her.
Fortunately, Dan Stevens is brilliant as the Beast, whose transition from sulky and selfish to humble and heroic is completely believable. You really do see the character melt thanks to Belle's challenges and affections and at some points - if you could forget that he's CGI for a second - it would be moving.
But it's Luke Evans and Josh Gad that are the film's stand-outs by a mile: the pair absolutely personifying the handsome but boorish antagonist Gaston and his adoring, slightly crazed sidekick LeFou. So much so, that it's hard to believe they didn't voice the characters in
the original.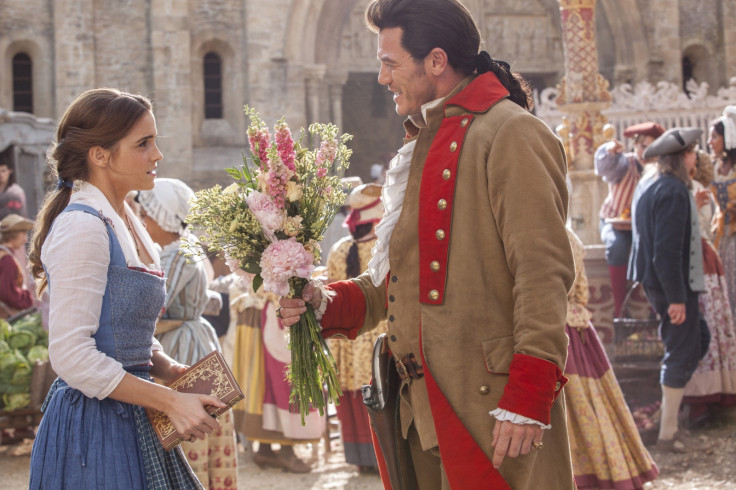 It has to be mentioned though, that despite reports that the film features Disney's first gay character in LeFou, such notion doesn't transcend. There might be a couple of awkwardly placed gags about men ballroom-dancing together and not entirely hating it, but LeFou's sexuality is not addressed in the movie and his attitude towards Gaston remains as it is in the animation. It's actually quite damaging to say otherwise and suggest that this is adequate representation from a studio that has infamously avoided LGBT figures on-screen. Sorry, guys, this isn't the milestone moment that Condon promises.
It's almost got a grandiose, on-stage production feel about it when it comes to its ambitious set-pieces (of which there are a lot). Songs that take place in the village, such as "Belle" and "Gaston", feel particularly accomplished given just how many actors are involved in each scene and how well the tight choreography is executed.
Ultimately, Beauty and the Beast takes the romantic magic of the cartoon and builds on it by adding in an almost overwhelming sense of camp and pantomime. It's a risky move given that the premise of the film is already a bit of a weird one and it's unlikely to please every viewer. That being said, musical lovers are sure to be thinking about it for hours afterwards and any Disney fan that has seen the trailers and is eagerly awaiting its release will certainly not be disappointed as it maintains that Gothic fairy-tale feel.
© Copyright IBTimes 2023. All rights reserved.