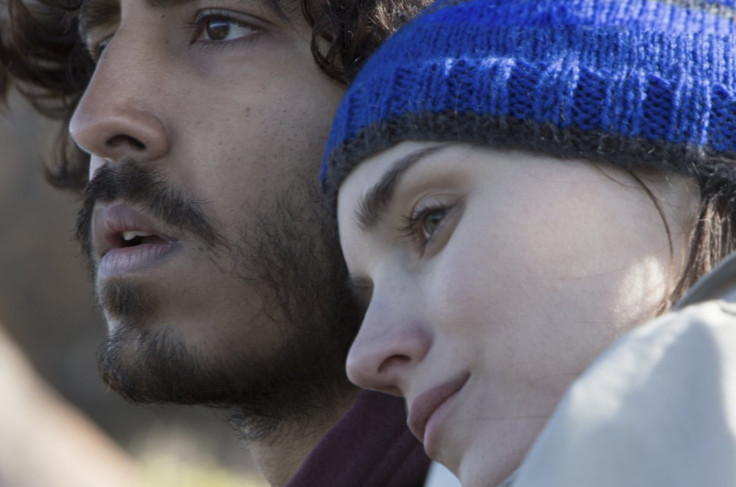 Based on the incredible real-life story and memoirs of Saroo Brierley, Garth Davis' directorial debut Lion begins by focusing on a five-year-old Indian boy, who finds himself thousands of miles away from his home and family in Khandwa when he falls asleep on a decommissioned passenger train after his older brother, Guddu, goes looking for work at the station. The vulnerable youngster ends up in busy Calcutta. Due to everyone speaking Bengali, which he does not understand, and being taken for an orphan, he is put into the district's barely-existent social welfare system before being adopted by a kind-hearted Tasmanian couple John (David Wenham) and Sue Brierley (Nicole Kidman) in 1986.
Some 25 years on, Saroo (Dev Patel) now sees himself as an Aussie through-and-through – even when it comes to the country he supports in worldwide cricket championships. But he can't help but feel guilty about the comfortable life he now leads knowing how his mother and siblings must still be struggling to get by. He aches to be able to see whether they are ok and to let them know that he is too but with no paper trail, no last name and no clue as to where home actually is, Saroo feels lost.
Encouraged by his friends and girlfriend Lucy (Mara), Saroo sets out to learn where he came from using Google Earth, tracing train routes, locating memorable landmarks and calculating the distance he must have travelled through how many days he spent on the train and how fast the transport was going.
Our verdict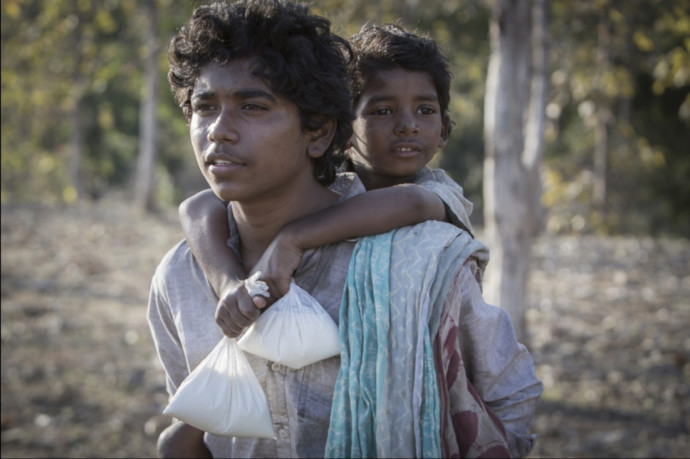 Davis' emotional adaptation of Brierley's memoirs is already picking up Oscar buzz within the film industry, and it's quite easy to understand why. Inspirational true stories such as this one often fare well when it comes to awards, simply because they tend to tug at our heartstrings more than works of fiction. But when it comes to Lion (and while Brierley's accounts are both sad, uplifting and worthy of the big-screen treatment), it's the performances across the board that tether this otherwise unbelievable story and make the movie as solid as it is.
For starters, newcomer Sunny Pawar, who plays Saroo when he is just a small boy is nothing short of brilliant, putting that insanely cute face to great use. He doesn't speak a word of English yet the first 40 minutes of the film are almost told completely from his perspective, but through his sweet performance you care about what happens to him completely and warm to him as soon as he appears on screen.
Fortunately, the film's grown-up version of Saroo is played by an actor with just as much natural skill. From Skins and Slumdog Millionaire to The Best Exotic Marigold Hotel, Patel has often portrayed the sweetly naïve, lovable fool. Granted, each character had their own fair share of problems but they never seemed to let their inner turmoil show at least as they were always looking for a brighter side to life.
Here, visible pain almost defines his character as Saroo gradually becomes more and more consumed by his feelings and his desperation to find "home". Surprisingly for a protagonist, the character doesn't actually have all that many lines to say on screen, but Patel fills the dialogue-void with heart-wrenchingly expressive close-ups in moments of silence.
At times, however, the character becomes so insular and the storyline focuses too often on his inner turmoil rather than his quest for home that the film becomes a bit of a slog towards the middle but it manages to up pick momentum before one hell of a finale where Patel shines.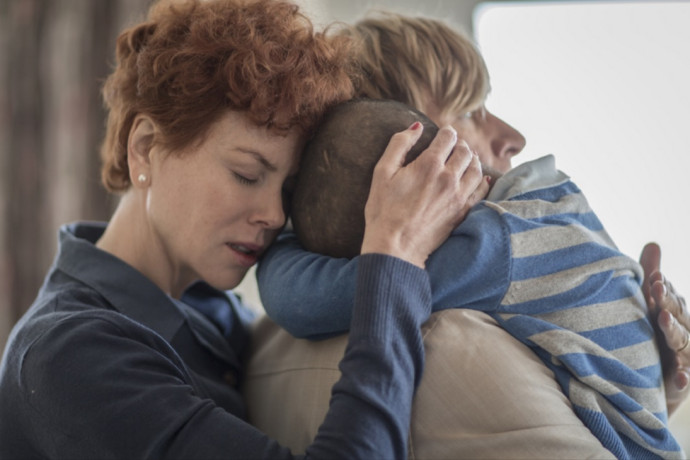 Kidman is equally as strong, particularly in a scene which sees her opening up to Saroo about why she was so keen on adopting him and is sure to get your tear ducts working overtime. So frequently, supporting characters – particularly girlfriends or wives of male leads – are far from three-dimensional, used only to further the story of the protagonist, or at the very worst, provide some "eye-candy" for the audience.
Davis refuses to abide by such traditions, fleshing out Saroo's other half Lucy (Mara) the most realistically. The movie doesn't dwell on how Saroo and Lucy's relationship began, it's more concerned with offering up the deep stuff, when Lucy grows weary of trying to help Saroo as he continues to pull away from her during his search. Not many films are bold enough to show couples being brutally honest with each other and sometimes admitting that they can't quite step up to the plate. Lion is.
When it comes to visualising a biopic, it would have been so easy to present life and landscapes just as they are but cinematographer Greig Fraser pushes the film's emotional element to the forefront by working in poetic elements. Towards the beginning of the film, for example, when young Saroo can be seen running through the sparse hills of Khandwa, he stops for a moment to admire several yellow butterflies swirling all around him. It's a sequence of pure beauty that takes the audience out of the harsh reality Saroo lives in and adds a metaphorical, almost dream-like quality to the film that carries through right to the end and frequently helps elevate the harder-to-swallow scenes.
There's no denying that Lion is ambitious, exploring themes as broad as poverty, overseas adoption and most of all, realising who you really are, but sometimes, that abundance of subjects leaves you feeling a little disconnected from the story at its heart. Nevertheless, the characters – as is often the case when they are based on real people – are wonderfully rounded and each performer brings them to screen with such a sense of realism that you can't help but feel both moved and inspired.