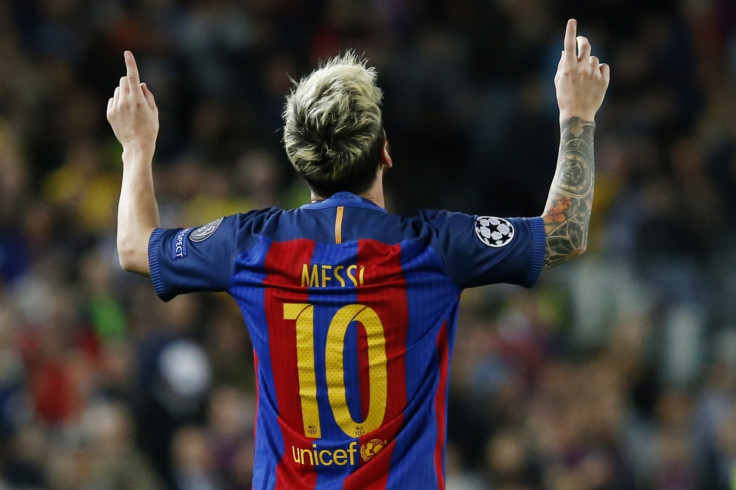 Lionel Messi believes Barcelona's style of football has seen subtle changes since Pep Guardiola left the club in 2012.
In an interview with the Sun, Messi said Barcelona pose a greater threat on the counter-attack under current boss Luis Enrique with the speed and aggression of Luis Suarez and Neymar.
Messi is preparing to face Guardiola's Manchester City in the Champions League at the Etihad on 1 November.
"In reality, the system of Barcelona is something that everyone knows," the Argentina international said.
"I can say we are one of the few clubs that have it, but each boss has different things and applies them as he sees fit.
"We have not noticed massive changes but, yes, some — in that with Luis maybe now we are a bit more aggressive when we attack at speed, whilst with Pep we used counter-attacks less."
Sergio Aguero and Ilkay Gundogan scored braces as Manchester City ended a six-game winless run – Guardiola's worst run of results in management – by beating West Brom at the Hawthorns on 29 October.
Messi tipped Guardiola for success in England, saying the Catalan coach would improve City from a "great team" to an even better one.
"City are a great team. They have always been a great team each year we have faced them but now, by having Pep, they will grow more through his work," he said.
Guardiola lavished praise on Messi over the weekend, saying he had "X-ray vision" when it comes to picking out a teammate with a pass.
"Messi spends the match making a mental X-ray of every space, every moment," he was quoted as saying by the Daily Mail.
"It looks like he's walking. And it seems like he's alone, detached. Or when he sees the defenders are watching him, he'll wander off into a space of his own.
"It looks like he's just ambling around and maybe he's the guy who runs least in the Spanish league but, boy, when that ball reaches him he knows the complete time-space X-ray of who's where."