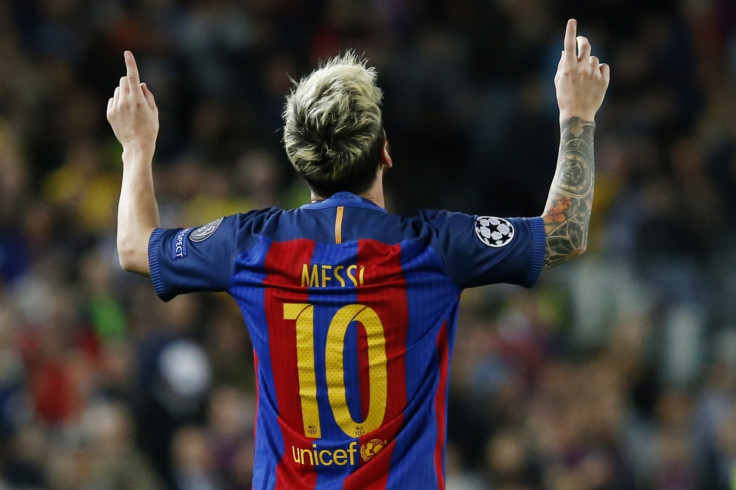 Barcelona face a crucial period over the next two months. Andrés Iniesta, their silent hero, suffered a knee injury in the first half of their La Liga triumph against Valencia on Saturday (22 October) and will be sidelined for eight weeks. It could have been worse; the 2010 World Cup-winner left the pitch in tears after being attended to by the club's medical team at the Mestalla for over five minutes. Media and supporters initially feared a cruciate ligament injury but, thankfully, that was ruled out hours later.
The Spain international, humble and shy like a few select others in European football, is not worried about hair styles or frequent trips to the solarium. You will never read headlines linking him with top models or premium cars.
In fact, his lack of 'personal marketing' might be the reason why he will probably end his career without a Ballon D'or award. But, arguably, he has been the transmission belt in Barcelona for over a decade – until recently alongside Xavi Hernández.
The so-called MSN attacking trio of Lionel Messi, Luis Suárez and Neymar are the powerful engine of this dominating Barça side, but power without control is useless. And that is why Luis Enrique will have to make a major decision in the coming weeks. Because if he does not find an adequate replacement for Iniesta, Barça's attack will face creativity problems.
So, how can the manager solve this midfield dilemma? Perhaps with an old experiment that worked well in the past. Giving Messi the chance to drop into midfield as a playmaker, focusing on producing assists rather than scoring goals.
A season ago, the Argentina maestro beat the all-time Spanish assist record over the course of a whole season with 15, three more than the previous record he shared with Portuguese legend Luis Figo. In the first half of that campaign, particularly, he delighted in picking the ball up from deep, creating space and providing astonishing diagonal passes that broke the most consistent defensive set-ups.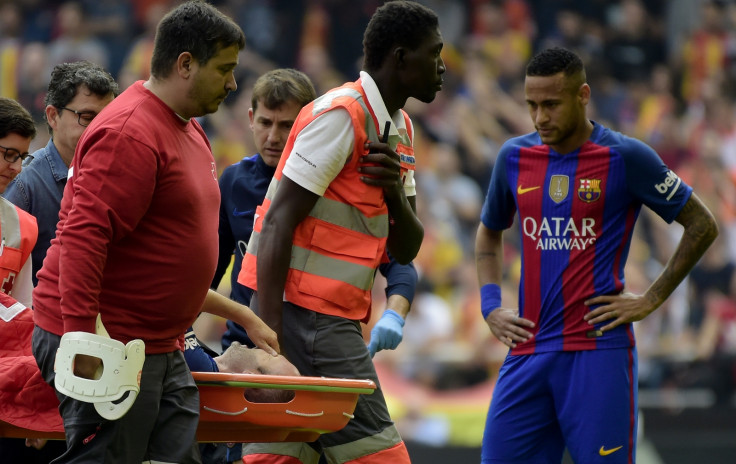 Iniesta's injury is especially dramatic for Barcelona because there are no ready replacements in midfield for him. Aleix Vidal, Andre Gomes or even Ivan Rakitic are wonderful players but very different to Iniesta.
It is not only his passing that makes him all but unique, but his ability to keep possession while dribbling, always looking for the best option and seeking the right decision at the right place and time. There is no other player with his dribbling abilities in world football... with the exception of Messi.
Barça's number 10 has a natural-born talent to avoid pressure and dismantle a strategy by carrying the ball forward, taking a quick glimpse around him and finding a target with his pinpoint long-distance passes.
The five-time World Player of the Year is not obsessed with individual records and this shift in his role would not be a problem for Enrique.
Furthermore, a year ago he was happy playing in the middle and when questioned about the prospect of ending his career as a creative midfielder, he admitted thinking about it: "It is possible, there are many forwards who end up playing far from the goal and it is a real option for me. I do not think about records, my real passion is to lift titles, to win as a team, nothing makes you feel better than that."
With Arda Turan and Paco Alcacer looking for more opportunities in the attacking three and Neymar and Luis Suárez scoring regularly, Enrique needs some expertise to mitigate Iniesta's absence.
Messi is the solution, as Javier Mascherano admitted months ago: "Now that Neymar and Luis Suárez are in the team, Messi is more a midfielder than a forward. During Pep Guardiola's tenure, he was the killer, the goal scorer, and Iniesta and Xavi were the ones in charge of the control of the game. But now, Messi has more aid in attack and he can control the whole game. Something that definitely suits us."
Mascherano added: "Barça's present moment has a lot to do with Messi's present moment." This could also apply to this crucial moment in Barça's season.