Lionel Messi tax fraud: Spanish experts in sport law analyse Barcelona star's prison sentence
IBTimes UK have spoken with two of the most famous experts in sport law following the sentence.
Lionel Messi and his father have been given a 21-month prison sentence by the Barcelona high court after being found guilty of tax fraud for allegedly avoiding to pay €4.1m (£3.5m, $4.5m) in tax on earnings – using off-shore companies located in Belize and Uruguay between 2007 and 2009.
IBTimes UK have spoken with two of the most famous Spanish experts in Sport law - Javier Ferrero and Juan De Dios Crespo Perez – in order to clarify the situation and knowing how the sentence can affect the sport career of the Barcelona ace.
1. Is this a final sentence or Messi can make an appeal?
The Barcelona star paid the Spanish authorities a voluntary corrective payment of around €5m after being formally charged in 2013 while, speaking in court on 2 June, denying any knowledge of the accusations laid against him. Yet, despite the government prosecution service asked for his absolution, the state lawyers decided to continue the case by requesting a prison sentence which has now been handed down.
Senn, Ferrero, Asociados Sports & Entertainment is a prestigious law boutique dedicated to advice many celebrities from both the world of sport and entertainment. Javier Ferrero, one of his partners who in the past worked for Real Madrid, explained to IBTimes UK that Messi still has an option to appeal the sentence.
"The sentence it is not definitive now but would become firm if Messi and his advisors agree to accept it. Yet, they still have the option to appeal to the Supreme Court," Ferrero explained.
Juan de Dios Crespo, a specialist in sports and EU and international law, from Ruiz-Huerta & Crespo lawyers, added: "There is a possibility of making an appeal but initial suggestions in Spain indicate that all the parties are going to accept the sentence."
2. Is there any risk of Ballon D'or winner going to jail?
Javier Mascherano also received a one-year prison sentence for a similar tax case last year. However, the former Liverpool star didn't served jail time because, for people without previous criminal records, the Spanish law normally states that non-violent crimes do not require incarceration for sentences under two years.
The lawyers clarified that this is not a straight rule – and there have been cases in Spain of famous people who had served time in jail following similar sentences.
"The theory says that offenders with no criminal records and sentences under two years don't serve time in prison. However, sometimes, and there are widely known cases in Spain (like Spanish singer Isabel Pantoja) who have gone to jail with low sentences to set a precedent," Ferrero said. "In this case it seems that Messi will not (go to jail) because at the end he has defended himself, claiming that was not knowing what he signed. Here there are many interpretations. In any way he is not to leaving completely free as he had has had to pay fines as there liability both civil and criminal."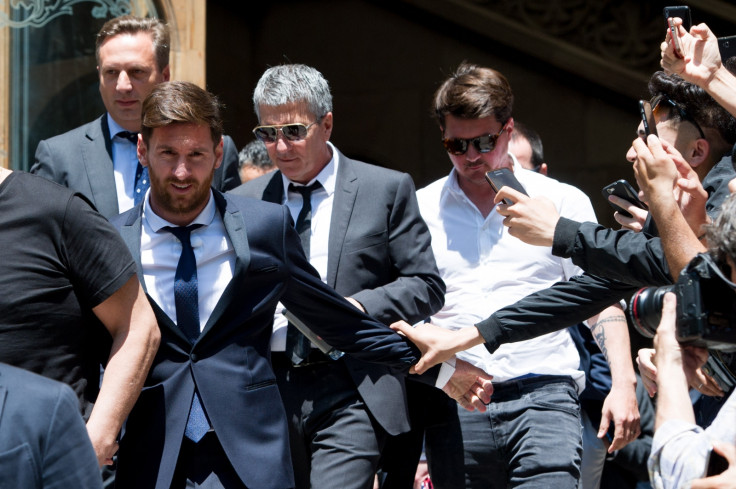 Juan de Dios Crespo agreed: "In the 95% of the cases if it is the first offence, and the sentence is less than two years, the offender doesn't go to jail."
However, both experts send a warning ahead of the future after clarifying that should the Barcelona star commit another crime in the coming years he will be in real trouble.
"That benefit of avoiding the jail only is effective for people without previous criminal records. However, if you commit another crime in the future that legal benefit is removed and the offender would have to go to prison both for the new sentence and for the previous one. In fact, this is already my interpretation, I believe that the fact of the (Barcelona high court) having set the sentence is less than two years is just because of this (to avoid Messi going to prison now)," Ferrero warned.
"This will be like a sword of Damocles that Messi is going to have in the future because if he ever commits another offence he could go to jail for this crime and the new. If, for example, he has a car accident while drunk and is condemned he would have to go to jail for the new offence, and also for the tax fraud. When you commit a second offence or third it doesn't matter that the sentence is below two years because to have to serve the time in jail," Juan De Dios added. "The Spanish legislation have decided to be cautious because it seems too strong put in jail for minor offences. Some think it should be different but in Spain this is a very old practice and has always been accepted."
3. How the sentence can affect the Barcelona star's career
The experts believes that the incident will have no effect in Messi's sporting carer at Barcelona but could see him missing out some sponsorships.
"I do not think that it will affect Messi but it is going to serve as a precedent for other footballers to realise that it is necessary to meet the obligations," Ferrero said. "It is true that often it is not their fault but the their advisories but this will be a good message to prove that that Spanish justice is equal for all."
Juan de Dios Crespo added: "He has been playing well with this issues for a while and will probably continue so but we have to see how it affects to Messi in a marketing level. I do not know their contracts but sometimes offences like doping means the automatic break of the advertising contracts. Or even in the some brands, especially if is a bank, ahead of the future may consider that their image should not be linked to a person with a tax offence."
4. Why there are so many cases of tax fraud in Spanish football?
The likes of Neymar or Mascherano have also been involved in different tax issues in recent years while Real Madrid legend Iker Casillas or Xabi Alonso have also been under investigation.
Are there any reason to explain why this phenomenon is more common in La Liga that in other major European Leagues?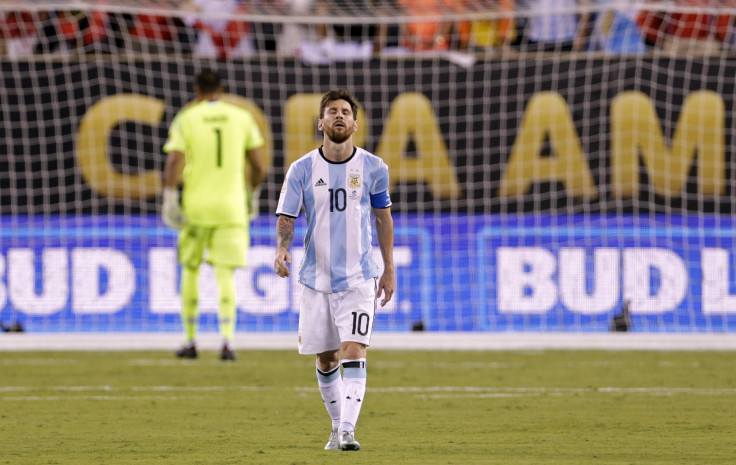 For Ferrero the key is both in the bad advertisement of the players and the different criteria in the Spanish law. "There have been a lack of rigour during many years on the advice that was given to athletes. However, there is also a problem with the fiscal criteria because there are different interpretations according to the times and sometimes what you thought was good suddenly is not legal. There has been a bit of everything."
"In Spain the origin of this cases are mostly in the creation of companies relate with the image rights in off-shore countries. But there are players who have been in other leagues and have passed the investigations without any problem (Mascherano, for instance have played in the Premier League) but in Spain have been found guilty due to the different criteria because here such companies are not legal in certain cases. Furthermore, in recent years (especially since the beginning of the crisis) Spain have made further investigation of tax fraud."
Juan de Dios Crespo, however, believes that "there is no a special persecution in Spain to fiscal offences."
"The problem is that there have been a bad advice which have led footballers to make mistakes that are considered as crimes," he said. "Some players believed, or someone's have made them to believe, that through some tax tricks they may be exempt from paying. In other countries they are also prosecuting this things as even politicians have been force to resign for tax fraud. There have been surely significant entrepreneurs who have committed tax crimes in other countries and have been sentenced, but the issue in Spain is that it has happen to footballers and in football everything is magnified."
© Copyright IBTimes 2023. All rights reserved.