Lionel Messi Wants Real Madrid Star At Inter Miami
The Argentine is keen on teaming up with former rival Luka Modric at Inter Miami next season.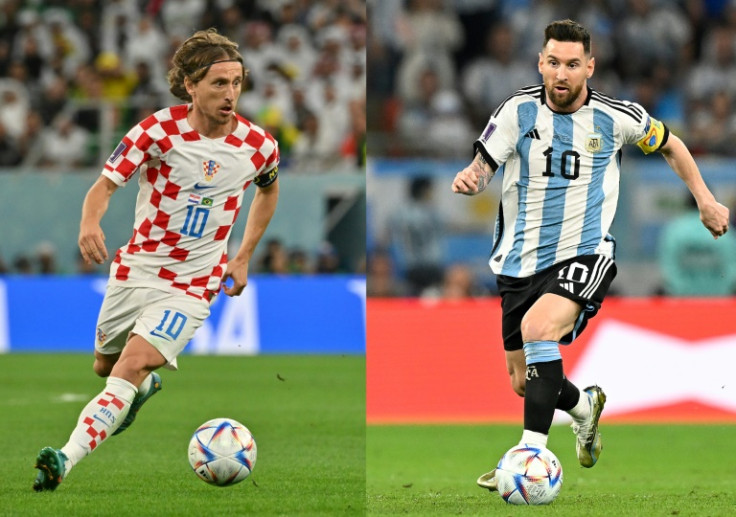 The arrival of Argentine superstar Lionel Messi has completely turned the tide over at Major League Soccer (MLS) side Inter Miami. However, he did not do everything himself. Support from former FC Barcelona teammates Sergio Busquets and Jordi Alba have made a world of difference, and now it is being reported that Messi is keen on teaming up with Real Madrid star Luka Modric.
Messi and his former Blaugrana teammates joined David Beckham's side just this summer, while the club was sitting at the bottom of the Easter Conference table. They have since gone on a massive winning streak, helping the club lift their maiden silverware in the form of the Leagues Cup Trophy.
In the MLS, they are chasing a playoff spot after finally getting themselves off the bottom of the table. While that will be a hard task to achieve, the improvements have made it clear that they will surely be a force to be reckoned with next season.
Now, former Real Madrid player Pedja Mijatovic has told Mundo Deportivo that Messi has personally invited Messi to join him at Inter Miami. He said: "He has received offers from the MLS, from many teams and from Inter Miami in particular. Lionel Messi himself has personally been interested in the possibility (of Modric joining)."
David Beckham is on board with Messi's plan
Incidentally, former Real Madrid star and now Inter Miami co-owner David Beckham is reportedly on board with the plan. It may be remembered that he was the visionary behind the signing of Gonzalo Higuain, and later the Barcelona trio. He has been vocal about his desire to bring Europe's best players to Miami, and Modric is certainly among the best of the best.
The Croatian midfield genius signed a one-year extension with Los Blancos this summer after allegedly turning down a massive offer from Saudi Arabia. His contract expires at the end of the current campaign, leaving the door open for potential suitors like Inter Miami.
Modric has seen a reduced role under Carlo Ancelotti this season
After turning down offers from the Saudi Pro League, the prospect of Modric leaving Real Madrid did not seem like something that he had on his mind at the start of the season. The 38-year-old also continues to play for his national team, something that is a true testament to the fact that he is still playing at the top level. The MLS is not considered to be among the most competitive leagues in the world, with many seeing it as a place to wind down their careers.
Messi himself turned down an offer from Saudi side Al-Hilal before joining Inter Miami, saying that he wanted to enjoy a more relaxed environment in the United States where he can also spend more time with his family.
However, even though Modric is keen to stay at the top level, he has been given a massively reduced role at the Santiago Bernabeu this season. Both he and midfield partner Toni Kroos have not seen as many starts as they have had in previous seasons, but it may also be manager Carlo Ancelotti's way of ensuring that his best players remain healthy throughout a long, gruelling season.
Modric has warmed the bench far more often than he would like in the past several months, and it remains to be seen if he will continue to play an important role in the squad that now has an abundance of young talent in the midfield. Youngsters Aurelien Tchouameni and Eduardo Camavinga have been clocking in more game time, while Jude Bellingham has been the standout signing for Real Madrid this season so far.
Modric did not play in Real Madrid's most recent matches against Las Palmas and Girona, but he is expected to play in their mid-week Champions League clash against Napoli.
The 2018 Ballon d'Or winner missed two consecutive games for Los Blancos for the first time since 2012 without having been injured, and many are wondering if he might make the decision to leave by January or the end of this season.
© Copyright IBTimes 2023. All rights reserved.