Lisk, the delegated proof of stake blockchain platform for JavaScript applications, has made all its funding entirely transparent by creating the Lisk Foundation. As of today, the Lisk Foundation, operating like a Swiss "Stiftung" or not-for-profit organisation, controls approximately $10,000,000 (£8,080,000) in cryptocurrency.
Lisk CEO Max Kordek said: "In March 2016 we concluded what many consider the first modern ICO – the crowdfunding vehicle of the future. Through thousands of ICO investors, all of whom have made profit to date, we raised the equivalent of millions of dollars to fund what we believe is the future of all application development. Today we're proud to make our biggest announcement yet, a showing of enormous progress with the creation of a foundation and by making our funding fully transparent.
"Lisk continues to blaze new pathways, but we were happy to follow principal virtual currencies' lead in establishing a non-profit foundation, a necessary infrastructure, in Switzerland. The Lisk Foundation is tasked with a mission to financially support the development and promotion of the Lisk project overall; its establishment will help guarantee the success of a widely used, next-generation blockchain application platform."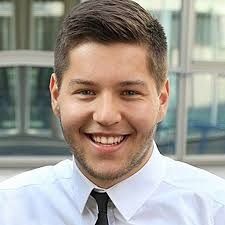 Officially based in Zug in Switzerland, the Lisk Foundation will secure and administer funds for the Lisk project. In the spirit of complete transparency, in its first official announcement the Lisk Foundation opened its books to public inspection. Interested parties can view the LSK address 5726759782318848681L and BTC address 3HsSR84zReeBt5fTMESWJ2y18pMo5gz2Sq to view current totals. Additional reporting on Lisk's 2016 finances will be revealed before January 1, 2017.
Kordek added: "Since the conclusion of our ICO, the Lisk team has made a number of strategic investments, all within a strict legal framework, and many of which have begun to pay off. We have moved the core team to offices in Berlin, added an extraordinary board of advisors, hired key developers from across the world, created contests to grow our pool of delegates, set and paid bounties to contributors, secured the services of prominent marketers, established a long-term Community Fund, and invested funds to privately buy back a large amount of LSK at market price.
"With the Foundation in place, we now have have the team, the funding, and the community to realize the extraordinary promise of Lisk. We end 2016 ready for a tremendous year ahead, and the future for Lisk could not be more bright."