Little Mix's Perrie Edwards takes swipe at Gigi Hadid with new Shout Out To My Ex lyrics?
Hadid is currently dating Edwards' former fiance Zayn Malik following their bitter split.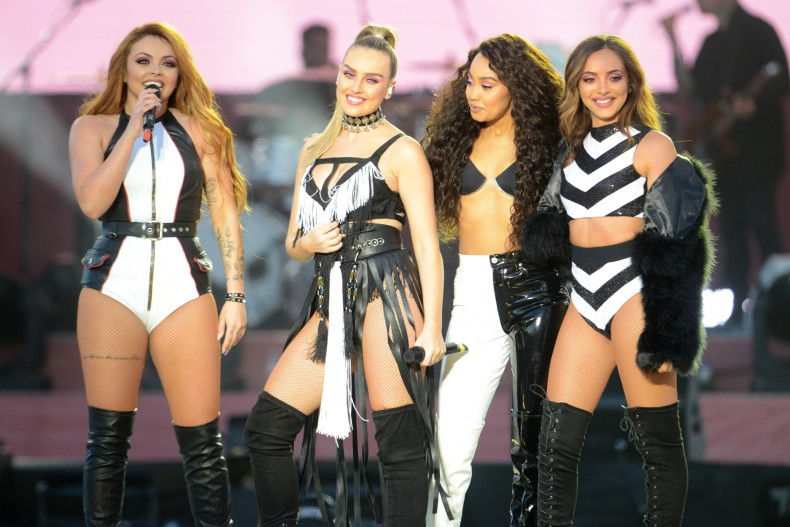 Little Mix singer Perrie Edwards may be holding a grudge against her ex-fiance Zayn Malik and his new girlfriend Gigi Hadid – or so fans think. Social media rumours are rife that Edwards has changed the lyrics to her number one single, Shout Out To My Ex, in order to slam supermodel Hadid.
Edwards, along with her Little Mix bandmates Jade Thirlwall, Jesy Nelson and Leigh-Anne Pinnock, performed at the Spark Arena in Auckland, New Zealand on their Glory Days tour. While singing their Brit award-winning single, Shout Out To My Ex, video footage appears to show that Edwards changed the lyric: "Hope she ain't faking it like I did," to, "Hope she ain't faking it like Hadid."
After apparently switching up the lyric, Thirlwall seemed to react to the unexpected move immediately, turning to look at Edwards and bursting into fits of laughter. Thirlwall, 24, was so taken aback by her bandmates' reported jab that she even stopped dancing and was unable to sing her line, instead whispering in Edwards' ear and allowing the audience to sing for her.
A debate has since ensued as to whether Edwards, 24, actually did change the words considering the similarities between the lyrics. One fan argued: "She did say 'Hadid' that's why Jade keep laughin coz she heard it loud and clear."
Another reacted: "I think she was just saying like i did but it just sounded like 'Hadid'."
Claiming that Edwards is still hurt from her highly-publicised split from Malik, one commentator weighed in: "SHE'S SO HUNG UP OVER HIM AND GIGI INAGINE HAVING A BOYFRIEND AND STILL BEING STUCK ON YOUR EX HOW SAD."
Did Perrie Edwards diss Gigi Hadid?
Edwards began dating the former One Direction singer in May 2012 after they appeared on The X Factor together in their respective groups. The pop power couple then got engaged in August 2013 with Edwards debuting her engagement ring on the red carpet at the premiere of One Direction's concert movie, This Is Us.
However, their relationship soon crumbled and Malik, 24, is said to have ended their romance via text message in July 2015. Detailing their messy break-up in Little Mix's autobiography, Our World, Edwards writes: "After I split with my partner, out of the blue, I had nowhere to go, which was incredibly stressful... It was horrible, the worst time of my life.
"A four-year relationship, two-year engagement ended by a simple text message. Just like that. Even though things with my career were going really well, it was incredibly difficult for me. ... On the surface I was happy, but inside I felt broken."
However, Malik seems to have a different version of their split and denied ending the relationship by text, telling The Fader: "I have more respect for Perrie than to end anything over text message. I love her a lot, and I always will, and I would never end our relationship over four years like that."
Malik has been dating Hadid, 22, since December 2015 and their relationship appears to be going from strength to strength. Edwards has also found happiness in the wake of their split as the singer is currently dating Arsenal midfielder Alex Oxlade-Chamberlain.
Little Mix earned the British song of the year Brit award in February for Shout Out To My Ex, widely believed to be inspired by Edwards and Malik's break-up.