The Love Island reunion show was not without its drama as Jonny Mitchell shocked viewers by appearing to dump his latest love interest Chyna Ellis on live TV. During the ITV2 airing on 30 July, Jonny, 26, and Chyna, 22, were quizzed about the status of their seemingly blossoming romance by host Caroline Flack.
However, viewers and even Chyna were left shocked by Jonny's response as the millionaire businessman downplayed their relationship, coyly telling Flack: "We're keeping it open," prompting a stunned Chyna to exclaim: "Keeping it open? What the hell?"
Digging himself into a deeper hole, Jonny then explained: "We're just very good friends... we're having a bit of fun."
Clearly unaware that their relationship was not serious, Chyna then noted how they went on a romantic holiday to Budapest just days before. Jumping at the opportunity to swoop in and woo the apparently single Chyna, their Love Island co-star Theo Campbell comically chimed in: "Can I be a good friend?"
It seems Chyna may have taken Theo up on his offer as she was later seen hanging off his shoulder as the reunion show closed with Jonny nowhere to be seen.
However, this was not before she shared several Snapchat posts slamming Jonny, writing "p***k" and "mug mug" alongside photos of the reality star.
It was thought that Jonny and Chyna's romance was progressing well after their trip to Budapest earlier in the week. In a series of Instagram posts, the former couple teased their fans with photos of their "naughty penthouse views" and cosy selfies while celebrating Chyna reaching 100,000 followers on the app.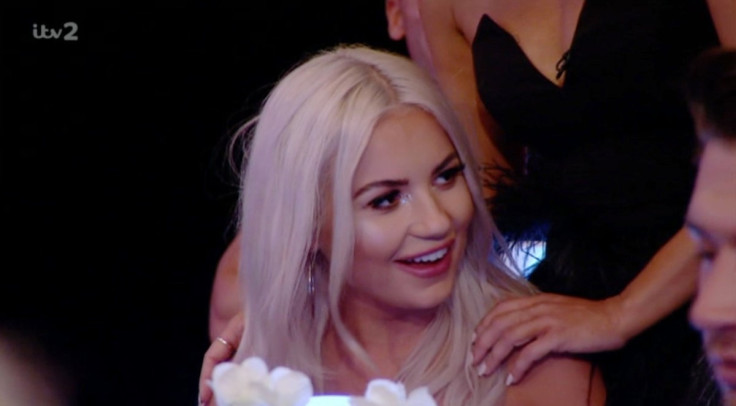 Many viewers believed Jonny's surprising admission about their relationship was to keep the door open for his former flame Tyla Carr. One tweeted: "How awkward was Jonny & Chyna??? He probably wants Tyla to know he's still available. #Desperate."
Reacting to Jonny's snub of Chyna, another weighed in: "I'm sinking in my seat for Chyna why did Jonny do her like that."
One other viewer said: "Jonny took Chyna to Budapest for a date and has the cheek to say they're just friends."
Another cringing viewer added: "Can't deal how awkward it was when Caroline asked Jonny what his relationship with chyna was and he said they're good friends."
Elsewhere in the reunion, Flack spoke to Love Island winners Kem and Amber, as well as the runner-up couples Marcel and Gabby, and Chris and Olivia.
Watch the awkward moment Jonny dumps Chyna on Love Island: