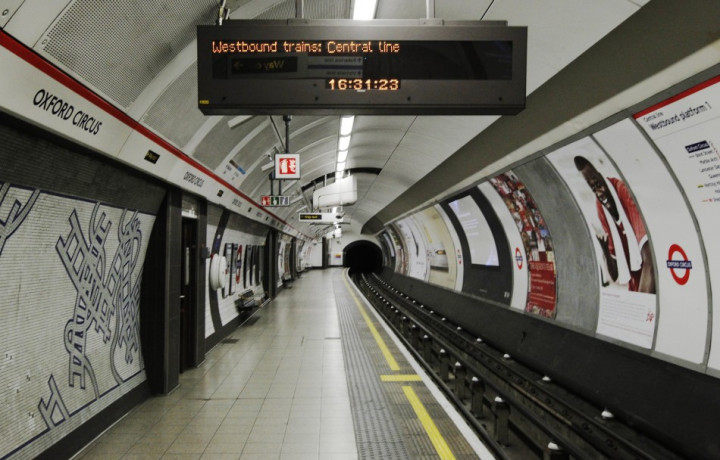 The 2014 World Cup in Brazil is kicking off on Thursday and while some people will be clearing their entire schedule to watch every single kick of the ball - even Honduras vs Ecuador - most of us will have the inconvenience of work and commuting to worry about.
However, thanks to a deal made by London Underground and US broadcaster ESPN, passengers on the Tube won't have to worry about being out of the loop, as live score updates will be displayed on the train platforms at more than 140 Tube stations across the capital.
The updates will be provided by ESPNFC, who have signed a £100,000 deal for the privilege of providing the results to Tube passengers, though it will mark the first time a company's name will have been shown on these displays.
As well as being shown on platform boards at the stations, the updates will also be shown on over 400 service update boards across the network.
Announcing the deal at Southwark station on Tuesday, Mike Brown, managing director of London Underground and Rail, said: "This is a great way to keep our passengers up to date on the football. It also generates a bit of money to allow us to keep investing in further improvements to the Tube network."
Former England and Liverpool winger, and current ESPNFC commentator John Barnes added: "There will be plenty of people who have to travel while matches are being played, or may have missed the results from matches the night before. There are often debates about the use of technology in football, but I think everyone will agree this is a good one."