Doctors at a hospital in London have for the first time successfully transplanted a liver that was "kept alive" by a machine into a patient.
At Kings College Hospital, the liver was maintained by a machine for 24 hours after it was removed from its donor.
The procedure has now been performed on two patients and both are making excellent recoveries.
Developed by Oxford University scientists, the technology is being tested at the hospital's liver transplant centre. It is hoped the device used to keep the liver alive could be used for all patients needing transplants.
At present, transplantation depends on the organ being cooled to slow its metabolism but this often results in structural damage.
The new machine means livers that would have otherwise been discarded could be preserved and used on patients who would die without the surgery.
A liver connected to the machine is raised to body temperature, and oxygenated red blood cells are circulated through it, allowing it to function just as it would if inside a human body.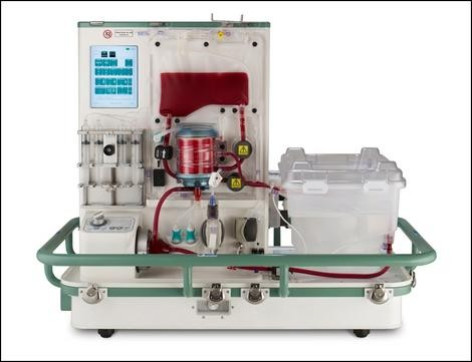 Constantin Coussios of Oxford University's Department of Engineering Science, one of the machine's inventors, said: "These first clinical cases confirm that we can support human livers outside the body, keep them alive and functioning on our machine and then, hours later, successfully transplant them into a patient."
The successful surgeries suggest the machine could potentially double the number of organs available for transplant and prolong the preservation time to one day.
About 13,000 liver transplants are performed every year in Europe and the US. However, around 30,000 patients are on the waiting list and a quarter of these die while awaiting transplants.
Two thousand livers have to be discarded because of damage caused by oxygen deprivation or not surviving cold preservation.
Wayel Jassem, the surgeon at King's who performed the surgery, said the technology had the potential to be hugely significant for saving lives.
Ian Christie, 62, was the first person to receive a transplanted liver that had been kept alive on the device.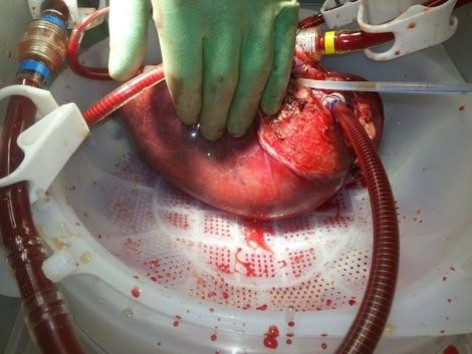 He said: "In May 2012, I was told I had cirrhosis of the liver and without a transplant I had an estimated 12-18 months to live. I was placed on the waiting list but I was told there was about 12-18 months to wait for a liver of my type. I was very worried it was cutting it a bit too fine and I wouldn't get a transplant.
"The waiting was horrible. Sometimes I would forget about the transplant but then I would catch sight of the bag in the corner of the room that I had packed ready to go and then I would remember. You're waiting for the phone to ring, wondering 'Are they ever going to call me? Are they ever going to call me?'
"Three days after the surgery, Mr Jassam from King's and the professors from Oxford arrived in my room with absolutely beaming smiles. They look like they are normally quite serious gentlemen so I knew it was a good sign to see them so pleased.
"I feel better than I've felt for 10-15 years, even allowing for the pain and wound that's got to heal. I'm getting better and better day by day. I just feel so alive."
Nigel Heaton, director of transplant surgery at King's, said: "Despite all the advances in modern medicine, the fundamentals of liver transplantation have not changed in decades. This is why the device is so exciting.
"If we can introduce technology like this into everyday practice, it could be a real, bona fide game changer for transplantation as we know it. Buying the surgeon extra time extends the options open to our patients, many of whom would otherwise die waiting for an organ to become available."