Ayre Admits Progress on Major Liverpool Decision
Ian Ayre says a decision is close over whether to move from Anfield
Liverpool managing director Ian Ayre believes the club are close to a decision regarding whether they leave Anfield.
With a capacity of 45,276, Anfield is the seventh biggest football stadium in England, behind the likes of Arsenal's Emirates Stadium, Manchester City's Etihad Stadium and Manchester United's Old Trafford.
A move to a new ground would improve the club's match-day revenue, and is seen by owners Fenway Sports Group as a necessary step if the club are to grow.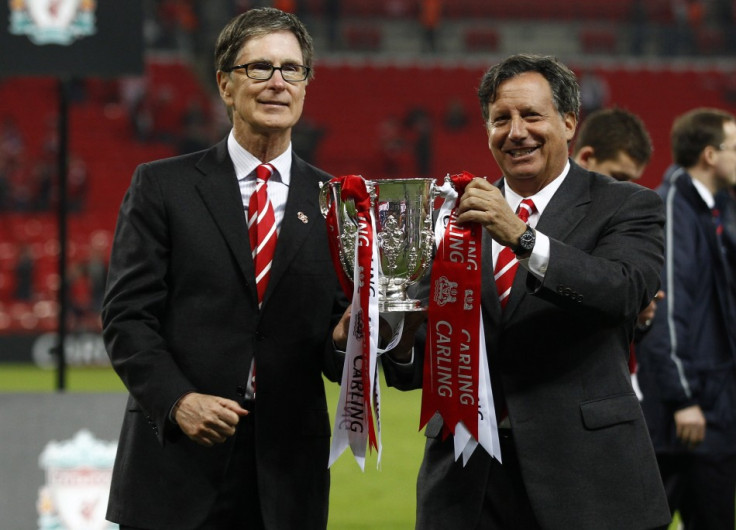 "There is progress and we are still in dialogue on both fronts," said Ayre.
"I think it's fair to say if we continue making progress in that area, it might move faster than we originally anticipated."
The Reds have had designs on moving to Stanley Park, into a new 60,000-seater arena to help compete with their rivals, however appeasing locals and Liverpool's support could be a big stumbling block.
"We have got more dialogue going with the Anfield residents than we ever have, as with other stakeholders in and around Anfield," Ayre added.
"I think it's also fair to say that we are already fairly well down the line with a couple of major brands who have shown significant interest in naming rights for a new stadium.
"Part of the problem is that people assume that because we don't make a major announcement, because we can't show any spade in the ground, that nothing's gone on and no progress has been made.
"The most important thing for us, especially under this owner, has been about certainty on the stadium.
"In the case of staying at Anfield that certainty is with residents in and around that area that we would need to convince. When we have that certainty, we will make the announcement and move on it."
Liverpool's owners are undecided whether to redevelop their existing ground or move to a new stadium, with plans for both having been put forward during the last 12 months.
A lack of communication, amid numerous backroom changes, has contributed to the confusion over the club's future plans.
Anfield has been Liverpool's home since 1892 when they played their first league game against Lincoln City, and since, with 18 league title wins and five European Cup victories, has been home to one of the world's biggest football clubs.
© Copyright IBTimes 2023. All rights reserved.