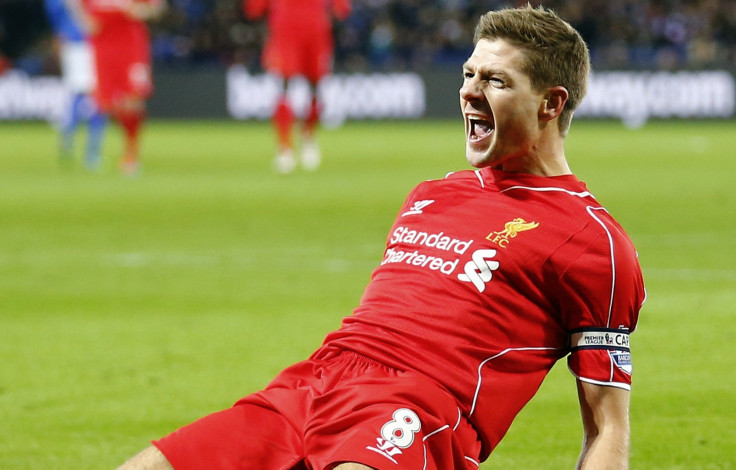 Sports pundit and former Everton striker Andy Gray believes Steven Gerrard has been forced out of Liverpool because manager Brendan Rodgers is intimidated by big names.
The Liverpool captain has announced he will move to America in the summer to play for MLS club LA Galaxy, drawing an end to his 17-year legacy at the Anfield club. Gerrard has won two FA Cups, the Uefa Cup, three league cups, two Uefa Super Cups and the Champions League during his time on Merseyside and is widely considered as one of the greatest players to have ever played in the Premier League.
His abilities are still on show, with the 34-year-old midfielder still the highest goalscorer for Liverpool in all competitions, having recently rescued the Reds with a brace against AFC Wimbledon in the third round of the FA Cup.
His performances show he still has the talent to contribute at the highest level, which further befuddles Gray, who believes Liverpool do not have anyone to replace Gerrard once he leaves the club.
The pundit believes Gerrard's removal from the starting line-up to face Real Madrid at the Santiago Bernabeu incensed him and was the moment he decided to put an end to his career at Anfield.
"I don't know whether Brendan quite likes the fact that he has got young players who are not really what I would call household names," Gray told talkSPORT.
"I think he quite likes controlling young players, working with younger players, making them better. I'm not too sure he likes the big personalities around him.
"I really feel that Brendan is one of these coaches where big players intimidate him a little bit. Steven certainly does and I think Brendan would rather work with younger players.
"I think certain things have upset him. The contract negotiations haven't gone the way they should when you are Steven Gerrard.
"When people say he is just another player, he is not - he is Steven Gerrard. What he has done for that club is incredible.
"I also think Real Madrid was a watershed for him. Steven gave up playing for England to play in Liverpool's big games. Now, at 34 years of age, there is very little chance Steven, unless he goes to one of the big European clubs, will play in the Bernabeu again - and Brendan Rodgers didn't pick him."