Liverpool manager Brendan Rodgers believes that his side has all the qualities to get better and maintain their present position in the league table. The Reds are currently unbeaten in the league, winning three and drawing one which has taken them to the top of the table, one point ahead of Arsenal who are second.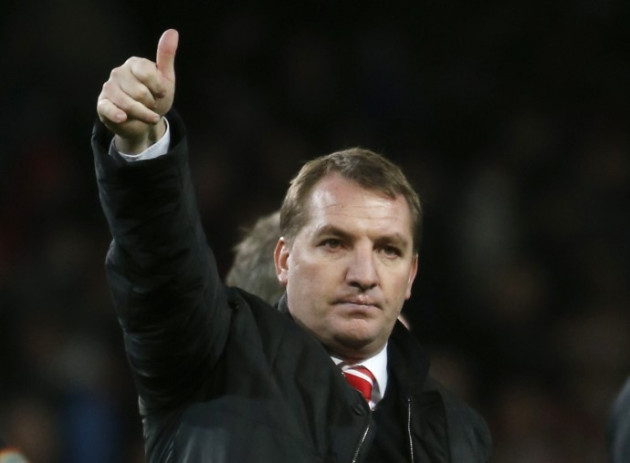 "You'd rather be there than be at the bottom! What it does is that the more you are up there, the more aggression and will and desire you have to stay there," said Rodgers.
"It's only four games in, but we've had four tough games and we have only lost once in the last 16 games, so we are getting a level of consistency and that was the biggest thing for me. Coming here, there was no consistency in the performance and now we are just churning out wins and if we can't win we are drawing games with resilient performances like in the last 25 minutes at Swansea. But I believe we will get better and more fluent as the season goes on so we are happy to be there and it gives us a fight to stay there," he added.
This is the best start to a league season for Liverpool in over 23 years and with the ammunition they have acquired this summer, Rodgers will be looking to fulfil his team's ambition of finishing in the top four this season. Liverpool managed to hold to a 2-2 draw against Swansea with all four goals resulting from moments of brilliance or a lapse in concentration for former Reds midfielder Jonjo Shelvey. The midfielder played an important part in the build-up to both Swansea goals but his wayward passes were latched on to by Liverpool and finished clinically by Daniel Sturridge and Victor Moses respectively.
However, Rodgers has received applause from Swansea captain Ashley Williams who stated that his former boss has taken Liverpool to a new level this season. The Welshman was linked with a move to Liverpool this summer which failed to materialize.
"I know the manager well, I always believed he would get the team playing the way he wanted to and he would be a success. I think they have very good players and will have a good season," Williams explained.