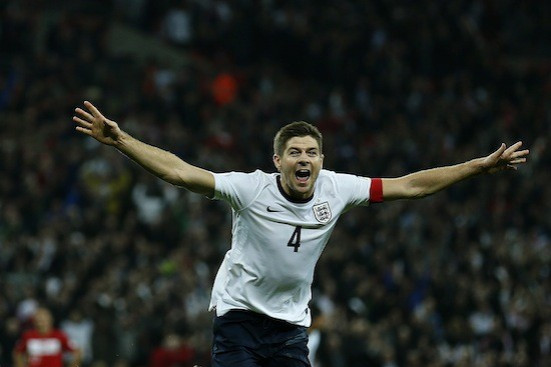 Brendan Rodgers has hit back at Sir Alex Ferguson's criticisms of Steven Gerrard, arguing that the midfielder is one of the Premier League's best ever players and insisting that many football critics would agree.
Ferguson wrote in his latest autobiography that he didn't think Gerrard was 'a top, top player' admitting that the midfielder was interested in a move away from Anfield after they won the Champions League in 2005.
But Rodgers insists that Fergsuon is very much in the minority with his feelings over Gerrard, arguing that every expert in the game would assess him as a top player in the game over many years.
He explained to Talksport: "I think everyone who's seen the comments will think they are harsh.
"I've watched Gerrard for many years and recognised he's a top player but it's only when you come in and work with the man that you realise how professional he is on a daily basis.
"His performance level at 33-years of age shows he's a top, top player. He's a great talent, a wonderful player and I don't think anyone could argue against that."
Gerrard never moved away from Liverpool despite speculation claiming he was looking for an exit from the club. The England international has since become something of a legend on Merseyside and is a rare one-club man in the Premier League era.
Should he have moved to United he would certainly be thought of differently by the Liverpool faithful but the 22 year old would also have that elusive Premier League title on his mantel which he has so far failed to win with the Reds in almost 15 years.
The revelations about Gerrard are just some of Ferguson's material on Liverpool throughout his book with the former United manager also claiming that the club's handling over Luis Suarez's racism allegations were 'ridiculous'.