Liverpool captain Jordan Henderson has warned Manchester United that they will not be able to live with the Reds at Anfield on Monday night (17 October). The 26-year-old midfielder is bullish about his side's chances ahead of the eagerly-awaited clash on Merseyside, revealing Liverpool are confident of overcoming whatever challenges United pose.
Henderson said that as long as Liverpool play to their potential, they will win the match against their eternal rivals.
"We will be prepared for whatever is thrown at us," Henderson said, according to the Telegraph. "We'll play as we have been. If we keep doing that it doesn't matter what other teams will do. They'll not live with us."
United manager Jose Mourinho famously masterminded the downfall of Liverpool's title challenge in 2013/14, when he led Chelsea to a key win at Anfield towards the end of the season. Despite the disappointment of that defeat, Henderson admires Mourinho's managerial talents.
"The way that they came and played was very clever from Jose," the Liverpool captain – who was not involved for Liverpool that day – said ahead of the United clash. "At the time, we were on fire and the way they played the game was very slow, [they] sat in. I didn't play the game, I was watching from afar. It was difficult to watch.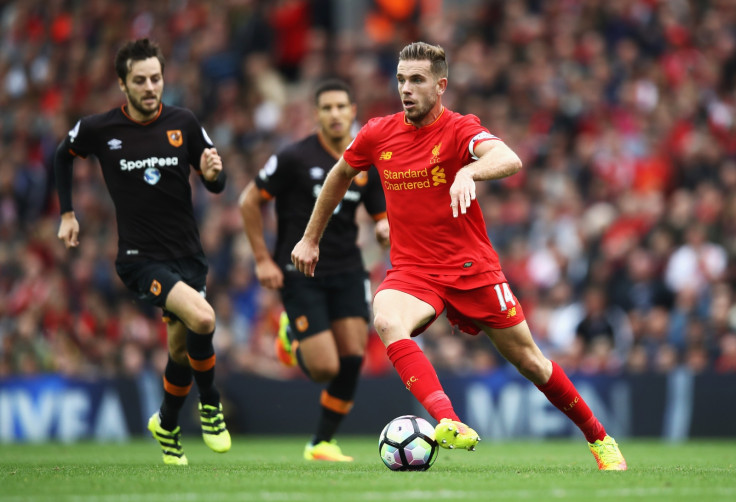 "They made it very difficult – throw-ins, goal kicks, they were taking forever and that got everyone worked up in the stadium and it worked to their advantage in the end, because they got the result they came for and the one that had a big impact on us winning the league. I will never really forget that."
Henderson has heaped praise on the United boss for his tactical acumen, and expects the Red Devils to be well-organised at Anfield. "They will be prepared and they will have a game plan and we need to be ready and prepared for anything that is thrown at us. We have to be prepared for anything that comes our way and we will," the Liverpool skipper explained. "He (Mourinho) will do whatever he thinks he needs to in order to win the game."