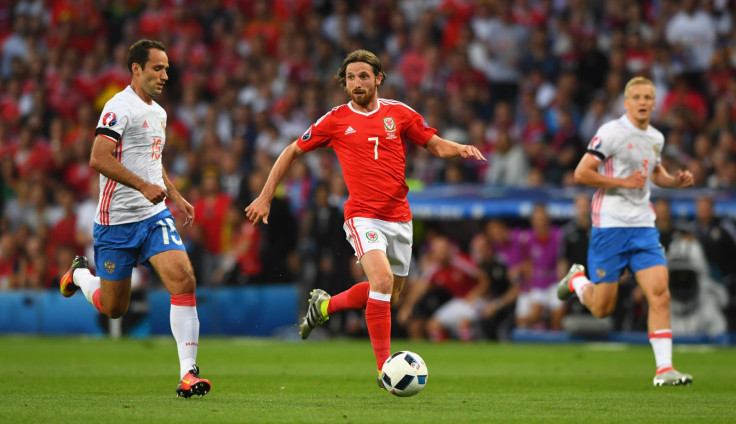 Celtic manager Brendan Rodgers has not ruled out a move for Liverpool midfielder Joe Allen, insisting he will be considering all his former players as he looks to strengthen his squad.
Allen was one of Rodgers' first signings upon being given the Liverpool job in 2012. The Wales international also played under the manager at Swansea City and is now being heavily linked with another reunion at Celtic Park.
Rodgers says he will be free to operate in the transfer marker without the financial restraints that limited his predecessors. Celtic have regularly operated under a tight wage budget but the Northern Irishman has more ambitious plans for the club this summer.
"In any of the meetings I had, that [a wage cap] was never spoken about. The variety of wages within the squad will tell you that," Rodgers was quoted as saying by the Scottish Daily Record.
When asked if he would target players on a higher wage than the club's current top earners, he added: "Yes, absolutely. All I ever want is the highest quality. It is not about numbers. I need quality over quantity.
"When you have a level or two or three players than can really lift the group, you find they raise the bar. Of course, you inherit a group high on numbers that needs to be cut but you need to bring a couple in who can improve the squad."
When asked specifically about Allen, Rodgers added: "Joe is a wonderful player. I always look at all my former players. I understand all clubs have a model. The no fear of youth is great and I love it but I also like the experience. I would hope to do business before the first Champions League qualifier."
Allen, who is currently at the Wales squad at Euro 2016, suggested at the end of the 2015-16 season he will wait to see what Jurgen Klopp does in the transfer market before making a final decision on his future.
"I think it hinges on the pre-season plans and what exactly the club are hoping to do, everything comes into that," he said in May, according to the Liverpool Echo. "The acquisitions and who they are going to get in, and until all that happens then it is difficult to answer that question. As a footballer you want to play every minute of every game."