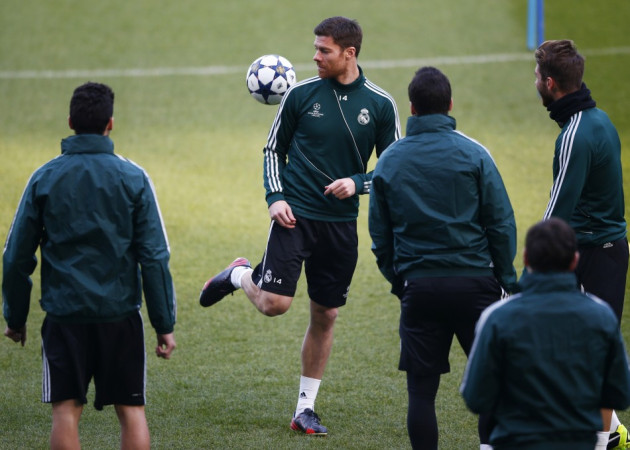 Xabi Alonso has ruled out the possibility of a move to Chelsea or Liverpool this summer by insisting he will not return to the Premier League.
Alonso left Liverpool in 2009 for Real Madrid, and has reportedly been considering either a return to his old club or a move with former boss Jose Mourinho to Stamford Bridge.
But yesterday he insisted that he would not be making any return to the Premier League, hinting that he plans on renewing his contract and staying at Madrid beyond the summer.
"A return to the Premier League? No. No way, no chance," the Daily Mail quoted Alonso as saying.
Even if Alonso never returns to Liverpool, the midfielder still clearly keeps close checks on his old club, insisting that Brendan Rodgers will take the side forward and back into Champions League contention in his second season in charge.
"Well I think, especially at the end of the season, we could see the fruits of his work," he explained. "When Brendan arrived we knew it was a project for a few years, and step by step he started the season trying to establish his methods.
"Maybe he found it a bit harder than he expected, but at the end of the season with the new signings the team played quite well. So we trust that in the next years, the team will come together, become more competitive and reach the Champions League. That is where we want to see it."
Liverpool haven't enjoyed the same success without Alonso as when the 31 year old was at the club, but Rodgers has been working hard to build on the squad this summer, having already signed four new names in the current transfer window as he looks to return to the glory days when Alonso was on side.
Alonso likes to think that he is still a big part of the club's history, explaining: "I enjoyed five wonderful years, we had great nights and great games. We achieved a Champions League, and I think that will remain in the history forever, so I was a little part of history."