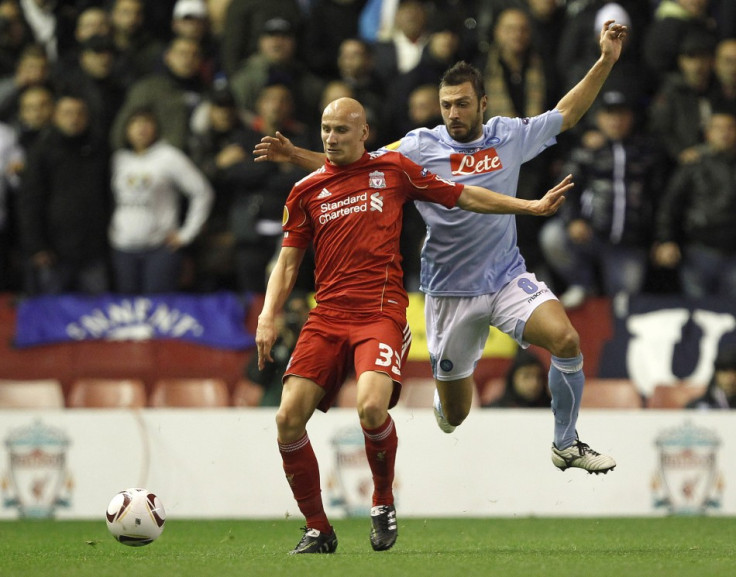 Jonjo Shelvey has expressed delight at signing a new deal with Liverpool, with the 20 year old having penned a new long term contract.
After featuring for the final four Premier League matches for the Reds last season, Shelvey is seen as a prospect for the future at Merseyside.
And though the club has changed managers, Brendan Rodgers still clearly believes that Shelvey has a part to play as the club look to get back into the top four, and the England Under 21 international couldn't be happier to oblige.
"I am really happy," he told the Liverpool website. "Last season I was itching to try and push for a new contract. Now it's happened and I am ready to kick on again now."
For Shelvey, making the first team on a regular basis remains a top priority for the starlet. While he knows it won't be easy, the former Charlton man believes it is achievable as soon as this season.
"I want to get into the first team and be in the starting XI on a permanent basis," he explained. "That's going to be hard, but it's something I've got to work towards.
"It's lovely to know I am in the plans for the future. At the moment, it's just about getting things right each day and proving myself to the gaffer here.
"The gaffer and his way of playing will suit me down to the ground and hopefully I can be in his plans."
Rodgers' appointment as Liverpool manager came as a surprise to some - while his experience at Swansea has proven he has potential, a lack of experience with big clubs, and in the Champions League, buts Liverpool at somewhat of a risk in their appointment of the British tactician.
But Shelvey believes that he is already taking Liverpool in the right direction, with the players enjoying training more than ever before.
He said: "I think he's great. With all the passing drills he's doing, he's encouraging us to play all the time which is nice for a football player.
"Instead of doing a lot of long-distance running and things like that in pre-season, everything has been with a ball, which is more enjoyable. Everyone is enjoying training and looking forward to coming in."