Liverpool may face another challenge from Borussia Dortmund over one of their summer transfer targets, with the Bundesliga side reportedly interested in FC Twente winger Nacer Chandli.
The Belgian winger has been heavily linked with an exit from the Eredivisie outfit this summer after three years with the club, and it has been reported that he could be the latest addition to the Premier League's ever-growing Belgian contingent.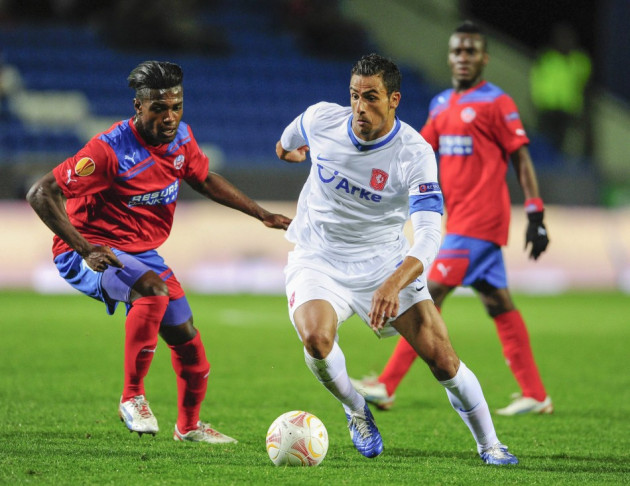 According to Voetbal International, Brendan Rodgers is keen to add the 23-year-old to his squad as he continues to revamp his attacking options at Anfield. But the former Swansea City manager could miss out on another target due to Dortmund interest, just as the club look set to do in their pursuit of Ajax midfielder Christian Eriksen.
Although Dortmund are set to lose the influential Mario Goetze and possibly their leading goal scorer Robert Lewandowski this summer, the club will be flushed with the additional funds needed to rebuild their side this summer.
Danish international Eriksen has been one such name linked with replacing Goetze, much to the disappointment of Liverpool, who have been constantly linked with the 21-year-old throughout the season.
Eriksen effectively brought an end to speculation linking him with a move to Anfield when he declared he would like to play for Champions League finalists Dortmund earlier this month.
The Reds may now have to fight off interest from the Bundesliga side once again as they look to complete a double raid on the Eredivisie and bring both Eriksen and Chadli to the Westfalenstadion this summer too.
Liverpool's undoing in their reported pursuit of Chandli could be their total lack of European offerings next season. Dortmund meanwhile finished in second place in the Bunesliga, and their presence in the final of the Champions League this Saturday will ensure that their profile on the European stage continues to grow.
Chadli, who has also garnered interest from Serie A champions Juventus in recent months, would likely be tempted by the opportunity to participate in Europe's premier competition next season.