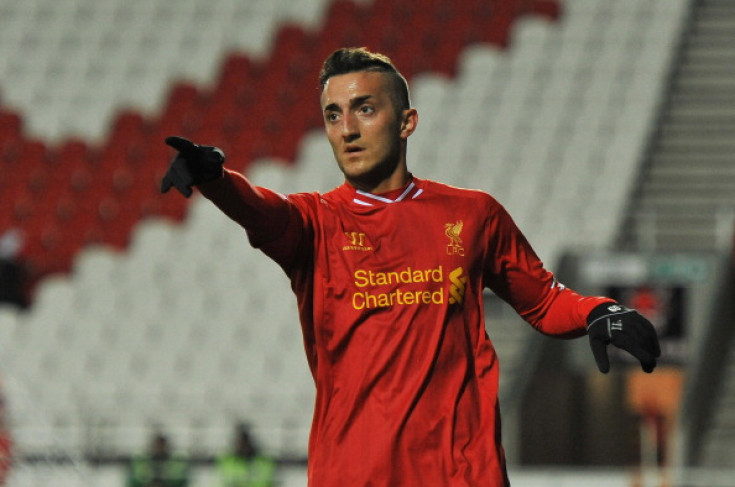 Samed Yesil remains hopeful that the appointment of Jurgen Klopp as Liverpool manager can change his and the Reds' fortune. The German was appointed as the Merseyside club's new manager following the exit of Brendan Rodgers.
The Anfiled outfit struggled under the guidance of the Northern Irishman in all competitions. The draw against Everton at Goodison Park was his final match in charge and Liverpool sacked Rodgers just hours after the derby.
Rodgers allowed Yesil to go out on-loan and he is with Swiss club FC Luzern. The 21-year-old German attacker believes having his compatriot as manager should help him communicate better once he returns to Anfield.
"Probably I am coming back to the Reds and I am pretty excited about it because obviously he is German and I am a German as well," Yesil told Omnisport, as quoted by FourFourTwo.
"So the communication will be a lot easier for me. In addition he is a guy that supports young players and that excites me as well."
Klopp has won two Bundesliga titles with his former club Borussia Dortmund and Liverpool striker hailed him as a "great coach". Yesil, went on to reveal that he constantly checked, who would be Rodgers' successor at Anfield.
"Ever since it was announced that Brendan Rodgers was no longer in charge of Liverpool, I checked almost every hour to see who would step into his footsteps," the Liverpool striker explained.
"Yesterday I realised that Jurgen Klopp, who I know from the Bundesliga, is going to be Rodgers' successor for at least three years.I hope that things are changing for Liverpool in a positive way now. As he proved in Germany, Klopp is a great coach. It's a good decision to get him."
The former Bundesliga manager's first game in charge would be against Tottenham Hotspur. Klopp will be looking to start his career in England with a victory over the north London club at Anfield.