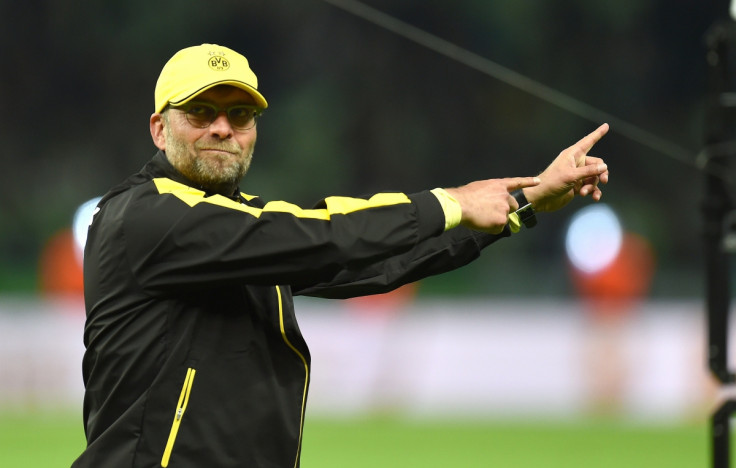 Former Bayern Munich striker Giovane Elber has urged Jurgen Klopp to snub a move to Liverpool this summer as he has every chance to take over from Pep Guardiola when his contract with Bayern expires in 2016. The Spaniard has not extended his contract with the Bavarians and his silence over signing a new contract has spurred talk that it may be his final year in Munich.
Klopp is a favourite to take over from Brendan Rodgers after the former Swansea man was unceremoniously sacked following a 1-1 draw against Everton in the Merseyside derby at the Goodison Park. A deal is expected to be completed by the end of the week but Elber is convinced that Klopp should take a year off and come back to manage in the Bundesliga where he belongs.
Klopp has an outstanding record with Dortmund, winning two consecutive Bundesliga titles followed by a near miss in the Champions League where he progressed into the final but was eventually undone by a Bayern side, who had won the treble that year. The German manager will now try to recreate those results with Liverpool, who have been off to an underwhelming start in the league.
"Why would Klopp go to England? He belongs to Germany, the Bundesliga needs him. He should recover for a year now, at FC Bayern there is action all the time," Elber told Goal.
"He needs the strength to resist the pressure. I believe he will be Bayern manager in the summer of 2016. Yes, I would be happy if he becomes Bayern's manager. It is obvious that Bayern are waiting for Pep Guardiola. Right now we're in October and there is still no decision. So I think that he won't renew his contract and leave Munich next summer.
"And Jurgen Klopp is a big name, a manager who proved at Dortmund what he is able to achieve. He is a German manager, he knows the Bundesliga and was in the Champions League final with Dortmund. If he is available, Bayern have to react," he added.