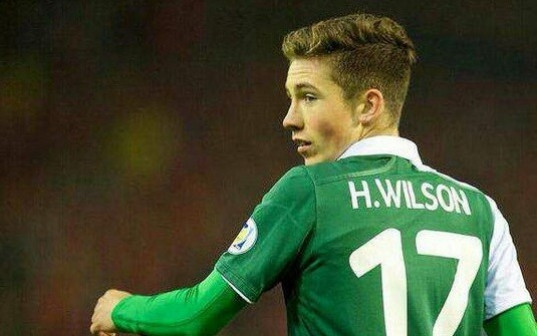 Ian Rush believes that Harry Wilson will become a real talent for Liverpool in the future after the 16 year old shined on international duty with Wales.
While the side were out of contention for the World Cup they included Wilson in their squad and the teen was handed the chance to take to the pitch as a substitute against Belgium on Tuesday night.
His grandfather won a bet he had placed when the winger was a toddler worth £125,000 to see him feature for his country and the sky appears to be limitless for Wilson as he makes his impression on the Liverpool youth academy.
And Rush, who featured up front for the Reds through some of their best moments throughout the 80's and early 90's, believes that Wilson is doing everything in his power to become a player worthy of a starting spot for Liverpool's senior squad.
Rush told the official website: "I had him at Wales two years ago and had him at the academy. He's an exciting talent and hopefully, being Welsh, he'll come through and be very successful.
"If you're looking for someone to coach, he wants to learn everything and will ask you questions.
"When people start doing that, any manager would want him in there because he's prepared to learn. If he wants to know something, he'll ask you - and that's what I like about him.
"He's got his left foot, an incredible left foot. I've had him working on his right foot as well. He's so cool in everything that he does.
"He's got a footballing brain in him and something about him. He's a great finisher and he's always so composed. That's the good thing about him."
Wilson has had countless pundits singing his praises in recent weeks and his performances for the Liverpool youth side will now be watched extra closely by Brendan Rodgers, who is known for handing young players a chance to stand tall alongside the likes of Steven Gerrard and Luis Suarez with the first squad.