Twelve months ago Liverpool had just finished one of the most stirring seasons in their recent history. They had stormed to the top of the Premier League, and, although they had been pipped at the post, they could reflect on a hugely entertaining campaign, spearheaded by one of the best strikers ever to grace the Premier League.
A year on that striker, Luis Suarez, is long gone. And Liverpool's latest signing, Danny Ings, shows just far the Merseysiders have slipped since the Uruguayan last pulled on a red shirt.
In a sense it's misleading to compare Suarez and Ings. The former was a key player, a certain starter in every big game; the latter will almost certainly be used as a squad player, a back-up to be used in the sort of games Suarez would almost certainly have sat out.
But in another sense there's a very instructive comparison to be made here. Liverpool were once able to sign and retain the biggest names in football; now it seems they are shopping in a different store, buying players who simply don't have the quality to restore them to the Champions League.

'United should have sorted out De Gea's contract months, if not years ago. He's one of the best young goalkeepers in the world, and only Thibaut Courtois can compare with him in the Premier League. Yet United stand on the brink of losing him, and they're unlikely to make much profit, if any, on the £17.8m they paid for him.'
Read Jason's take on David De Gea's likely departure from Old Trafford here (pic: Getty)
I don't think Ings is a bad signing. In fact I agree with what John Aldridge said yesterday – he's a no-brainer. He scored 11 goals last season in the Premier League, not a bad return when you think he was playing in a team struggling at the bottom of the table. He's a perfectly good back-up option.
But could you see Arsenal, United, Chelsea or City signing someone like Ings? I'm not sure I could, not even as a squad player. It tells you where Liverpool are at the moment.
History doesn't matter
I see the argument that Liverpool struggle to compete financially with the big clubs. They don't have a wealthy backer like Chelsea or City, and in a sense they're stuck in a vicious circle.
Because they don't qualify for the Champions League very often, they don't have the money to buy and retain the top players. And because they don't have the top players, they struggle to qualify for the Champions League. The current squabble over Raheem Sterling's contract shows they aren't able to pay the going rate for elite talent.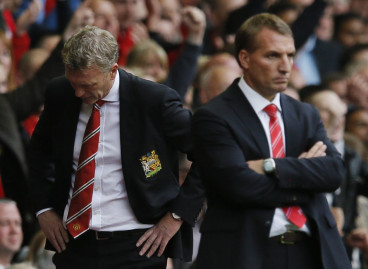 They still have a big following around the world, but seriously, do you think the marquee players from Spain, Portugal and South America really care about that? They want to play for a club which will offer them top dollar, and will offer them the chance to play in Europe's elite competition. At the moment Liverpool simply can't meet these requirements.
I also think Brendan Rodgers is a major part of the problem. Like David Moyes during his time at Manchester United, Rodgers lacks the profile to attract the calibre of player commensurate with Liverpool's status. Look at the other big English clubs, they've all got a high-profile manager – even Manuel Pellegrini has managed Real Madrid and will be an established name for Spanish and South American players.
But Rodgers is still a bit of an unknown beyond these shores. He certainly strikes a confident figure, but he isn't going to wow the players who'd improve Liverpool, a Gundogan, Varane or Lacazette.
Liverpool have pulled off some quality signings in recent years – Torres, Suarez and Coutinho spring to mind – but they didn't have much competition for any of those signings. Whenever they've come up against another bidder, an Alexis Sanchez or a Memphis Depay, they've been gazumped.
Unless Rodgers can find some way to get around these problems, Liverpool are likely to face another tough season next year. And the Ulsterman could find himself looking for another job.
---
Jason Cundy played for several clubs including Chelsea, Tottenham and Ipswich during the 1980s and 90s. Today he presents the popular Sports Bar radio show on Talksport, and you can find out more about his work with the station here.
He also commentates on Chelsea games for Chelsea TV, working with fellow IBT columnist David Chidgey,and is a prolific member of the Twitterverse.