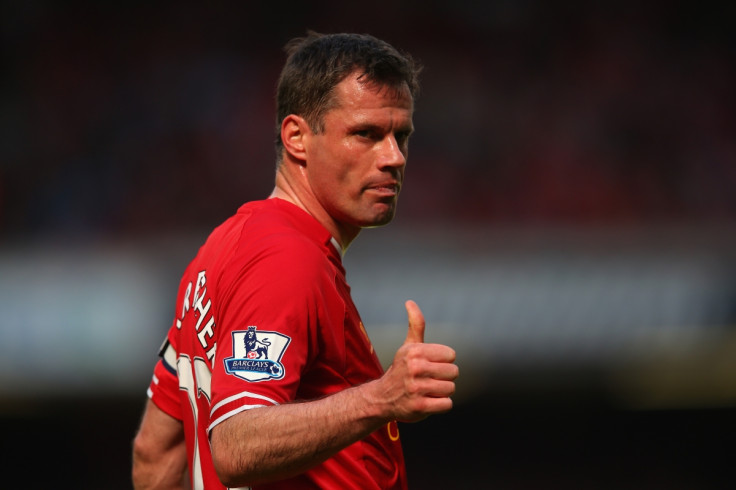 Liverpool legend Jamie Carragher has joined calls for the club to reconsider its increase in the cost of tickets. The Reds have come under fire from their own fans after it emerged that tickets for home matches next season are set to be as expensive as £77 ($110).
The revelation led to a mass-walkout during the club's 2-2 draw against Sunderland at Anfield on 6 February. Carragher, who joined in the protest, has revealed why he thinks the club's hierarchy needs to reconsider its position.
"People have said to me since then, 'It's OK for you on your big wages, that's why the prices are so high'. I was paid well, yes, but I was there for 17 years and in comparison to some of the other players who were in that squad, it was fair," the ex-Liverpool defender wrote in the Daily Mail. "That's what you want ticket prices to be: fair. I know the increase will not impact on me but I also know plenty about my city: £77 is too much to watch a game anywhere, but that price is particularly over the top in Liverpool."
Despite this, Carragher admitted he still found it tough to walk out of Anfield prematurely in protest at the ticket-price rises. "The pictures you will have seen were visually striking — and they struck a chord with Fenway Sports Group, the club's owners — but it wasn't a happy atmosphere inside the stadium as fans argued with each other," the Liverpool legend explained. "For a short time, it took me back to 2010 when the reign of previous owners Tom Hicks and George Gillett was falling apart. That was an awful time, and this situation cannot be allowed to escalate. There can be no denying, however, Liverpool have got this wrong."
Liverpool have confirmed the most expensive season-ticket price for next season would be £1,029. Meanwhile, the highest Main Stand ticket will go up from £59 to £77.