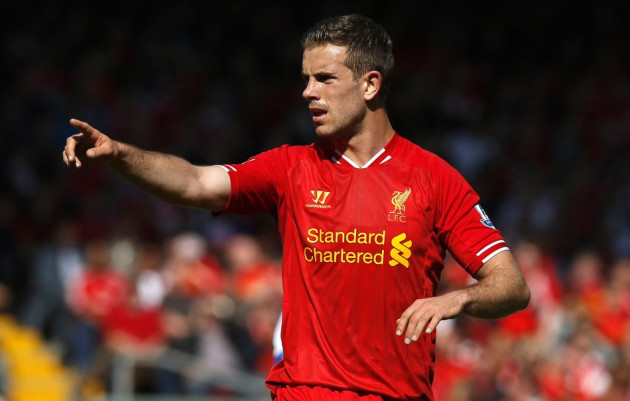 Jordan Henderson has praised Brendan Rodgers for helping him become an important player for Liverpool after a tough beginning to his career at the club.
Henderson made the move to Merseyside in the summer of 2011 and was touted for big things with the club under then-manager Kenny Dalglish. But his first season was disappointing and when Rodgers came into the fray it appeared the 22 year old was already out of favour.
But over the course of the 2012-13 campaign he worked hard to prove himself and Henderson believes that the goals Rodgers set him at the start of that season has made him a much improved player.
"Tactical awareness was one thing I felt as though I needed to improve on," he told the Liverpool website. "When the manager first came in, we had a few discussions about that and what I needed to do. And I felt as though the manager really helped me to do that, along with the coaching staff. I learn from the players as well.
"Playing in these different roles is all about knowing your job, tactically, and where you need to be on the pitch and what you are trying to do defensively as well as going forward.
"Wing-back is a position where, especially nowadays, it's about going forward as well as defending. You need to be able to do both.
"But especially in the way we like to play and control the game - you definitely need to provide the width going forward."
Henderson's performances for Liverpool this season have continued to improve and the former Sunderland man has helped the side to their current second place in the Premier League table.
The mood at Anfield is more positive than in recent seasons and with five wins in their first seven matches, the club are looking to mount a serious challenge for a top four finish.