Jose Enrique says he's delighted to be back in action for Liverpool, with the left-back insisting he'll play wherever he's needed as the side look to start collecting some points and moving up the table.
Enrique has suffered from injury setbacks this season which have resulted in the Spaniard struggling to find a place on Brendan Rodgers' squad, but last night against Tottenham he was impressive in more of an attacking position than he is used to.
Liverpool came away with another disappointing result last night that left them feeling on the unlucky side, but Enrique said he was just glad to be on the pitch and showing Rodgers how important he can be for the squad.
"I'm enjoying the games because I am playing and I am fit after the problem with my knee," he told the Liverpool Echo. "I am happy with how I am playing and I'll play wherever the manager wants me.
"But the most important thing for me is to win the game. I would prefer to play a lot worse and for us to win."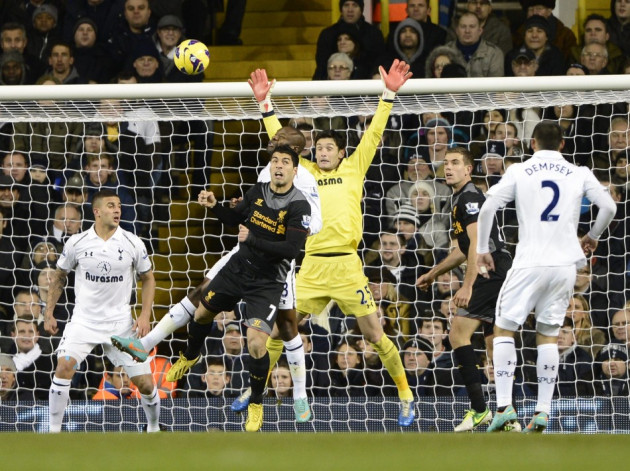 Liverpool are currently 12th on the Premier League table, and are now 10 points off a Champions League spot.
And while Enrique admits it is frustrating to be playing well and taking no points, he says that the squad are going in the right direction.
"It's difficult when you are playing well and not getting points," he explained. "But we are playing against good teams and playing better than them. We are playing really good football and we need to keep playing like this.
"We just have to forget about the table when we are on the pitch and just focus on that game.
"I hope the results will soon come. We say it every week but we have to take our chances. We need points to get to the top four which is where we need to be."
The chance for Liverpool to take some points will come from their home tie against Southampton this weekend, with a tough schedule coming up afterwards including a mid-week trip to Udinese and then West Ham away.