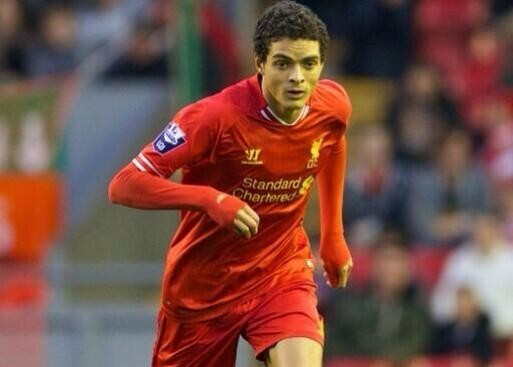 Granada sporting director Juan Carlos Cordero has heap praise on Liverpool youngster Tiago Llori and suggested that they are keen on extend his loan at the La Liga side, or even sign him on a permanent basis next summer.
The 20-year-old centre-back moved to Merseyside on deadline day last summer, after the Reds paid £7m to Sporting Lisbon to secure his services. However the youngster did not make any Premier League starts during the first part of the season and Brendan Rodgers sent him on loan to Granada in January to continue his development.
After just two games in La Liga, he has already caught the eye of Granada supporters, especially following his amazing assist to his teammate Piti in their latest game against Betis, earning comparisons with Barcelona legend Ronald Koeman.
In a recent press conference, the club's sporting director Juan Carlos Cordero revealed Granada are already considering the possibility of keeping him in the squad at least one more season.
"He [Llori] has shown the experience he gained in Portugal and he's adapted very quickly to the team. He will keep growing as a player and is an option for us to assess, if the right circumstances are there.
"When we reach the end of summer, we'll see if Liverpool want him for their first team, if they want to sell or loan him to us again," Cordero was quoted as saying by Spanish newspaper Ideal.es.
Rodgers already has Daniel Agger, Martin Skrtel, Mamadou Sakho and Kolo Toure in his squad but after the mistakes made by former Manchester City centre-back Toure in recent games, he may want Llori back next summer to replace the Ivorian international.
After completing his loan move to Granada last month, Llori also claimed that his intention was to continue his development in Spain and return to Liverpool at the end of the season.
"I'm here [at Granada] to gain experience, get minutes in games and hopefully I can help Granada and then next season, hopefully I can play at Liverpool" Llori said.
"I'll be trying to play as often as I can, doing the best I possibly can, gain experience and become a much better player."