Brazil manager Tite has encouraged Barcelona to sign Philippe Coutinho from Liverpool ahead of the summer transfer window. The boss believes Neymar's pal would slot perfectly into the Catalans' 4-3-3 formation, taking over the role of Andres Iniesta or Ivan Rakitic.
Coutinho, 24, has been repeatedly linked with Barcelona in recent years. Earlier this month Sport reported his move to the Nou Camp could become a reality this summer.
The story claimed Liverpool had slapped a staggering €90m (£78.6m, $100.1m) price tag on the star's head. However, they believed Coutinho could press to reduce that fee after having already said yes to a move.
Barcelona are said to be interested in bringing a new world-class star like Coutinho to become the long-term replacement for Iniesta. The 33-year-old Spain international is out of contract in the summer of 2018 and there are suggestions that the 2017-18 campaign will be his last at the Nou Camp.
Asked by Sport whether he understands Barcelona's interest in signing the Liverpool ace, the Brazil manager said: "Yes. Absolutely yes. I don't want to be pretentious and give an opinion on Barça, but who wouldn't want a player like Coutinho? That magic, that capacity to invent and create something, that change of rhythm, the way he builds play..."
Coutinho plays on the left-wing as one of the attackers in Jurgen Klopp's 4-3-3 formation. However, Barcelona reportedly believe the Liverpool forward has the chops to adapt to the middle of the park and play behind Neymar, Lionel Messi and Luis Suarez.
Tite has now backed those suggestions, claiming that Coutinho would be an ideal signing for the Catalan side to replace either Iniesta or Rakitic.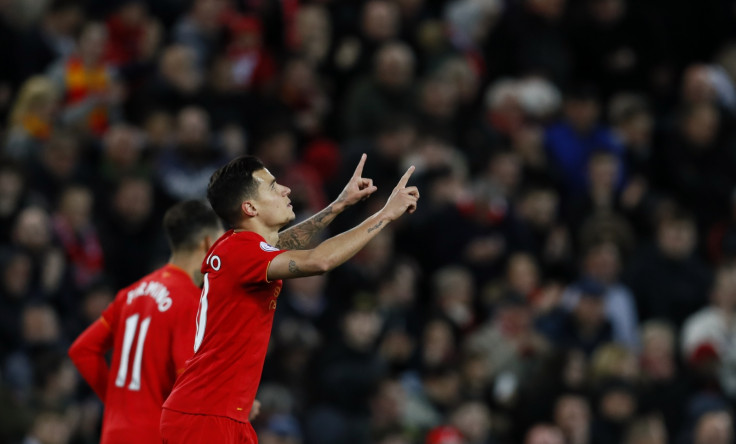 "Just to be clear, I'm talking hypothetically... There's Sergio [Busquets] and two articulators, Rakitic and Iniesta, who are the thinkers of the team. Coutinho could play that role. He is the ideal player for Barça," Tite said. He went on to say that the next step for the Liverpool star is to play in a more central role, whether he stays at Anfield or moves to Barcelona.
"It's something we've talked about. I even spoke with him and Klopp about the possibility. We need to create alternatives. Of course, there will be doubts. Will he be better marked in the middle? Will you lose that element of surprise? We will only know when we use him there."