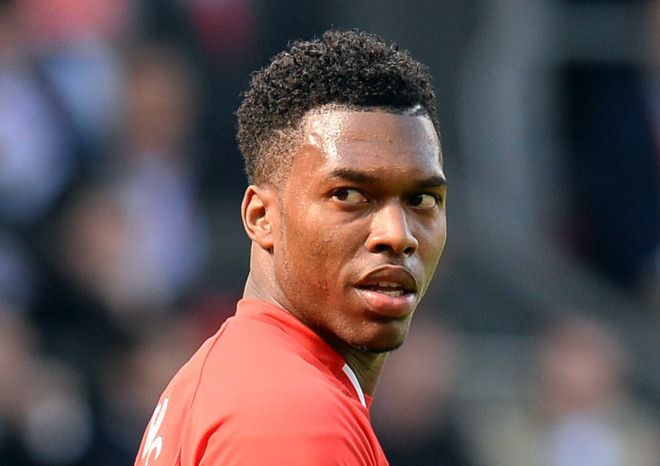 Liverpool striker Daniel Sturridge will train ahead of a possible return for the Premier League trip to Crystal Palace on Monday.
Sturridge limped off in the win over Manchester City last month with a hamstring injury and though he featured in the defeat to Chelsea, the England forward hasn't trained since picking up the problem.
Despite losing the initiative in the title race after the loss to Chelsea last week, Liverpool still require wins in their final two league matches in order to put pressure on favourites City.
And Liverpool manager Brendan Rodgers delivered good news on Sturridge's return and the 24 year old could yet feature on Monday night.
"We'll see over the next 48 hours," said Rodgers. "He hadn't trained since he got injured in the [Manchester City game], so it was a bit much [against Chelsea].
"He had worked really hard to get back and we needed something on the bench that could support us and help us in the game but unfortunately, it wasn't to be.
"But he's certainly in a much better place. He's worked tirelessly this week with the medical team. He re-joins the group and we'll see how he is come Monday."
Though Liverpool look set to miss out on claiming a first league title for 24 years, with City three wins away from winning the championship, the club have produced a remarkable turnaround this season having failed to qualify for Europe during Rodgers' first campaign in charge.
The finances available to both title rivals Chelsea and City significantly outstrip those which Rodgers can call upon and the Liverpool boss says he takes great heart from their improvement.
"Well I take great pride when I meet Liverpool support they find pride in the club again and that gives me more satisfaction," Rodgers said. "Everyone knows the money spent and where those teams should be.
"The ideas that we implement since we came in have worked and we know we can improve and strengthening the squad and trying to grow what we're doing here is important."