Liverpool manager Jurgen Klopp wants any incoming signings this summer arriving before the start of pre-season, but believes he has a strong squad at his disposal when everyone is "fit and healthy".
Liverpool pipped Arsenal in the race for Champions League qualification last weekend and Klopp is aware he needs to bolster his squad substantially in order to compete in both in the Premier League and Europe.
The former Borussia Dortmund boss said wants Liverpool's new signings to arrive at the club "tomorrow". Failing that, Klopp would be overjoyed if the Reds hierarchy bring sin the players he desires in time for pre-season training, which includes a short tour to China and Hong Kong. £50m-rated Virgil van Dijk is believed to be at top of his wishlist, according to The Times.
"The season is done. We have a bit of work to do with transfers and then at the start of July we begin pre-season. We have a lot to improve on," Klopp told the Liverpool Echo.
"I wish the signings happened tomorrow, but the best-case scenario is that they are done for the start of pre-season. I don't know if that will happen this time, we will see. But when they are all fit and healthy then we already have a really strong squad."
Klopp was speaking after Liverpool made light work of Australian outfit Sydney FC at the ANZ Stadium. Goals from Daniel Sturridge, Alberto Moreno and Roberto Firmino ensured an easy win for the Reds, who had former legends Steven Gerrard, Jamie Carragher, Steve McManaman and Daniel Agger playing for them.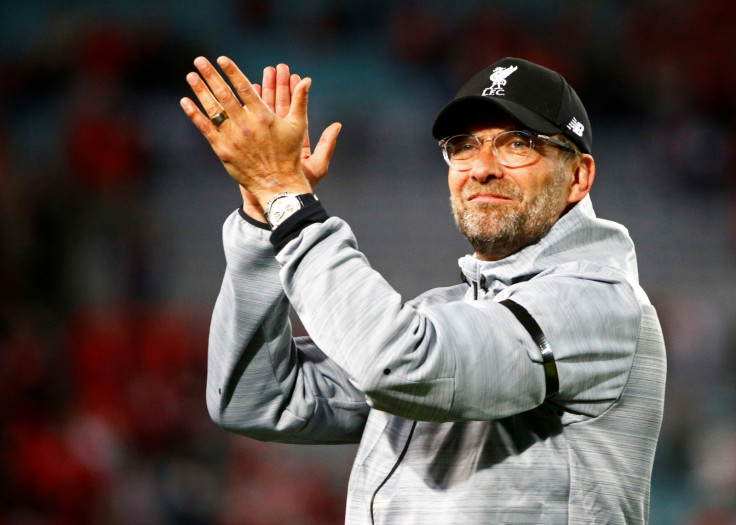 The current crop of Liverpool players may have enjoyed the chance to play with some former Anfield heroes, but Klopp revealed his squad weren't exactly thrilled when they were told they had to play a friendly in Australia just three days after the end of a gruelling Premier League campaign.
"The response I got from the players was much better than when I told them we had the game a few weeks ago!" the Liverpool boss added. "Because I'm the boss they weren't too critical at that time but I could see in their eyes that they would have done different things.
"We had no idea how it was going to go. I've never done it before – fly for 24 hours, get to the hotel and then go on a coach to the stadium. It was the most intense away football trip I've ever had. It was so different to what we usually do but we still performed. My players obviously enjoyed the game. They were concentrated and focused.
"I didn't say a lot before the game apart from be cool and show that we love football. The boys showed both and looked really well. Our goals were brilliant – really difficult to defend."