Manchester City goalkeeper Joe Hart says his England team-mate and Liverpool striker Andy Carroll is a great asset for any club.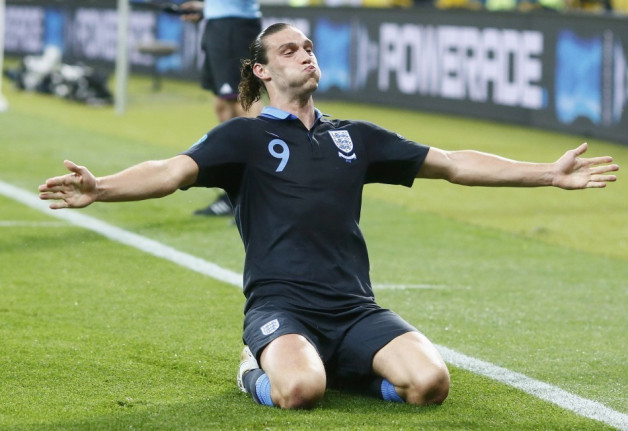 The former Newcastle star has fallen out of favour on Merseyside and is struggling with a hamstring injury as well as a general lack of form and self-confidence. Hart, who has witnessed Carroll scoring past him before, is confident the 23-year-old can find a place in any team.
"When Andy comes on or if he starts, you know you are in for a game. I don't think centre-halves want to play against him. He might not please everyone, but he is a hell of a good, hard player. He's slapped two past me at Anfield before. I would back him to succeed ­whichever way he turns. If he stays at Liverpool, there is no reason why we can't see him in that starting line-up and everything is resolved. He is a great asset for anyone who has him," the Daily Mirror quoted Hart as saying.
Carroll joined Liverpool from Newcastle United in January 2011 for £35m, while Kenny Dalglish was in charge at Anfield.
Rodgers almost joined City
Meanwhile, Liverpool boss Brendan Rodgers has revealed that he almost joined Roberto Mancini's coaching staff at City in 2009.
Following his dismissal by Reading after just six months in charge, the Northern Irishman held negotiations with Citizens administrator Brian Marwood to join the club as a first-team coach.
"I was grateful because it was good for my confidence at the time because I'd left Reading having had a long career in coaching and all of a sudden I was on the outside looking in. I went up at the end of the season, took a couple of days looking around the project and everything and I flew to Milan to meet Roberto out there," the Telegraph quoted Rodgers as saying.
However, Swansea City came in with an offer then and the chance to manage the Welsh club was too much for the 39-year-old to turn down.
"Then all of a sudden I got the opportunity to go to Swansea so to be the No 1, irrespective of money and whatever contract, at a great club like Swansea was always going to be too good to turn down. I hadn't had anything in writing from Man City but I probably would have (earned more money)," he added.
Rodgers left the Swans in the summer after guiding the club to an 11th-place finish in their debut season in the Premier League. He replaced Kenny Dalglish as Liverpool manager.
Liverpool play Manchester City on Sunday. Kick-off 4pm BST.