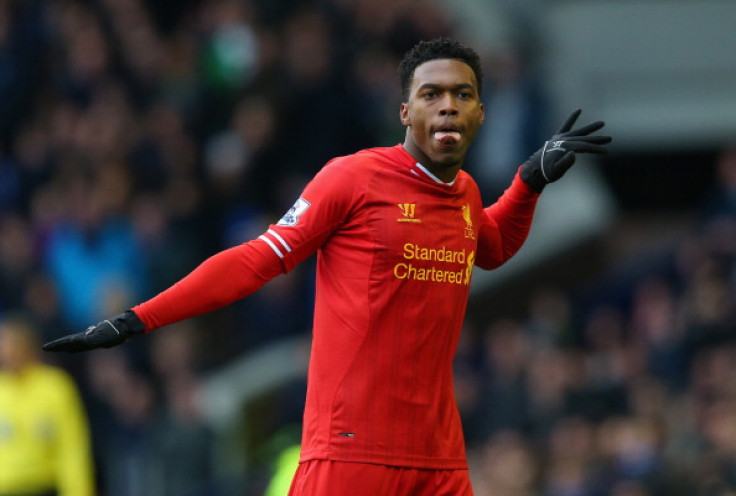 Liverpool are entering a crucial week of their season as they face a crunch second-leg Europa League clash against Augsburg before facing Manchester City in the finals of the Capital One Cup on 28 February. Jurgen Klopp will be keen to start his first season at Anfield with a trophy and will hope to qualifying for the Champions League next season by progressing to the last 16 of the second tier European cup competition.
Reds legend Mark Lawrenson has urged the former Borussia Dortmund manager to name the strongest lineup possible for both the clashes despite the two coming just three days apart, as he believes the midweek result could have a bearing on confidence ahead of an important final at Wembley. The former Liverpool defender feels that Daniel Sturridge should start both games, while Dejan Lovren should start ahead of Kolo Toure for the crunch clashes against Augsburg and Manchester City.
The England international striker has only recently returned to action following constant injury troubles, and it could prompt Klopp to take a cautious approach to fielding him in two consecutive games from the start. Lawrenson, however, feels that if Sturridge is fit, he has to start as more game time – after a lengthy period on the sidelines – will only result in making him sharper in match situations. Lovren, on the other hand, is returning from a hamstring injury, which has kept him out of action from the start of the year.
Liverpool's first-leg clash against Augsburg in Germany ended 0-0 and all the pressure will be on them to get the job done at Anfield on 25 February, and the former defender feels that Liverpool will be disappointed if they cannot get the job done and move into the next round of the competition, which is their last option of making the Champions League next season, as they are currently in eighth place, nine points behind Manchester City, who occupy fourth place on the Premier League table.
"I don't necessarily think it would be too much to ask Daniel Sturridge to play in the second leg and at Wembley. If you're fit, you're fit. The more games that Daniel plays, the sharper he's going to be," Lawrenson wrote for the Liverpool Echo.
"Sometimes you've just got to get players out there and playing. In all honesty he shouldn't be tired! He could be even sharper and more of a threat for City. With Sturridge you've got his pace, his movement and ability to get into the penalty area for goal scoring opportunities, we look a different team with him playing, full stop."
"It's as simple as that with him, he gives you everything that Christian Benteke doesn't give you which is his speed and mobility and he's canny in the opposition penalty area and has got a built-in radar as to where the ball comes to," the former Reds defender added.
"We're all just a little bit wary regarding his fitness. He's broken down before after a few games. He's obviously put in lots of sessions otherwise the manager wouldn't even have thought about playing him at Aston Villa and hopefully that has made the difference to him."
"I'd be playing Dejan Lovren in the final because he's better than Kolo Toure. You take fitness into consideration and to a certain degree form unless you're having an absolute nightmare of a season but just pick your best team. It's no good leaving people out and when you get beat thinking 'why didn't I play him or the other guy'", he explained.