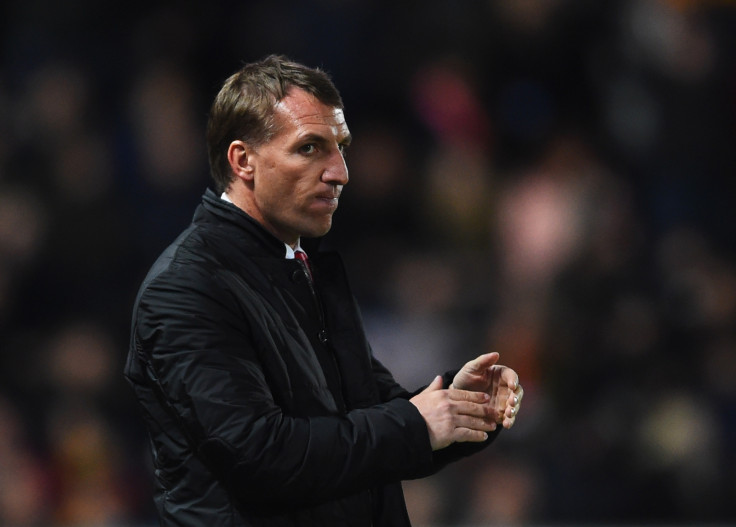 Liverpool must be willing to smash their transfer record in the summer window in order to land a striker with the capabilities of returning the club to the Champions League, according to former midfielder Jan Molby.
No Reds striker has hit double figures in terms of goals this season, with Daniel Sturridge's injury problems coupled with the uncertain form of Mario Balotelli contributing to the club failing to mount a credible challenge to finish in the top four.
Defeat to relegation-threatened Hull City all but extinguished Liverpool's hopes of finishing in the top four, with seven points separating them from fourth place Manchester United heading into the final four games of the campaign.
And with a lack of goals cited as the key reason behind Liverpool's struggles this season, manager Brendan Rodgers is being urged to break the club's current record transfer outlay on one player, currently held by Andy Carroll who joined from Newcastle United for £35m ($54m).
"We've lost the goals from last season with Daniel Sturridge being injured and Luis Suarez leaving but we spent a lot of money to try and put it right and we haven't bought the right players," Molby told the Liverpool Echo.
"We need to go again and we may need to break our transfer record but we've got to get it right and we need a striker. You'll be amazed what a difference two players can make but we need to make a statement and make sure those two players are the right ones.
"We had a big overhaul last summer but it comes back to the old problem that we've had for a long time and that's recruitment.
"If you recruit well it's so much easier. It means that the players will stay at the club longer and you'll need less and less players each summer but if you don't recruit well you're going to have that dilemma."
Club's transfer committee to blame?
Though Rodgers received the brunt of the criticism over Liverpool's failures in the transfer market, the club's transfer committee, which includes chief executive Ian Ayre, head of analysis Michael Edwards and head of recruitment Dave Fallows, also plays a key role.
And Molby says this group must be disbanded so Rodgers can have both complete control over signings and be fully accountable for any mistakes.
"Brendan Rodgers will have some input on who is signed," he added. "As the manager you would like to think that he has the final input.
"We are aware there is a transfer committee and if nothing else maybe doing away with that transfer committee could be the best thing for Liverpool to do because it hasn't worked and it's a question as to whether you trust that transfer committee to spend money again in the summer.
"Maybe we should give more power to the manager? At least then it's a lot easier to judge Brendan if we know he's 100% responsible for all the signings. It's been one of those issues that people have struggled to come to terms with what exactly is going on.
"You can blame various individuals but it's nice to know who is actually in charge. British clubs are best designed to have their manager in total control. Brendan has done enough in his time that maybe we ought to trust him and see how he goes."