Liverpool Breakaway Bid for Extra TV Cash Threatens Premier League Overseas Rights Deal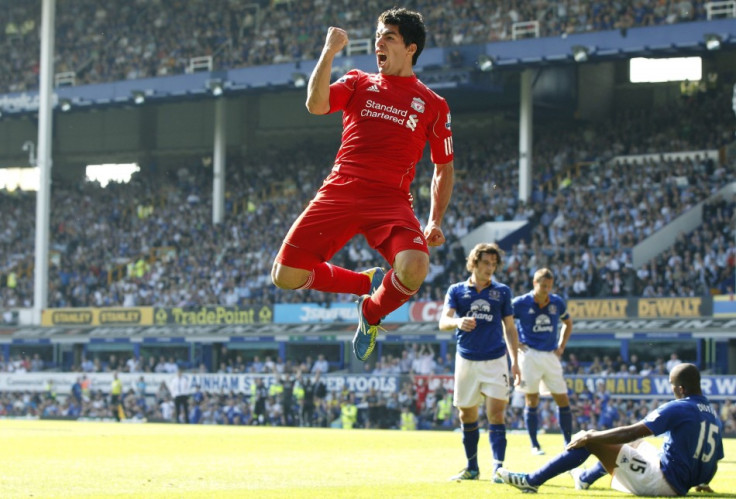 Liverpool have called on the Premier League to allow clubs to negotiate their own overseas TV rights in a move that could spell the end for evenly distributed wealth across England's top tier.
Liverpool managing director believes English sides should be allowed a larger share of the overseas TV rights money currently handled by the Premier League on behalf of clubs.
Ian Ayre told the Guardian that the top English sides faced being left behind by their European rivals if they continued with the current collective arrangement, which expires in 2013.
"Is it right that the international rights are shared equally between all the clubs?" Ayre said.
"What we are doing is disadvantaging ourselves against top European clubs."
The £3.2bn international rights deal covering the 2010-2013 period is distributed evenly between all Premier League clubs, with "merit" awards for finishing positions added in recognition of performance.
But Ayre suggests that the Premier League's four biggest global draws - Liverpool, Manchester United, Chelsea and Arsenal - should receive a larger share of overseas TV revenue from 2013, in line with their global popularity.
In Spain, Barcelona and Real Madrid negotiate their own individual TV contracts, a situation which has led to a significant discrepancy between La Liga's top two and the rest of the division.
A study last year by Sport+Markt demonstrated that the duo earned 19 times more from TV than the smallest clubs in the top tier.
"Personally I think the game-changer is going out and recognising our brand globally," said Ayre. "Maybe the path will be individual TV rights like they do in Spain. There are so many things moving in that particular area.
"What is absolutely certain is that, with the greatest of respect to our colleagues in the Premier League, but if you're a Bolton fan in Bolton, then you subscribe to Sky because you want to watch Bolton. Everyone gets that. Likewise, if you're a Liverpool fan from Liverpool, you subscribe.
"But if you're in Kuala Lumpur there isn't anyone subscribing to Astro, or ESPN to watch Bolton, or if they are it's a very small number. Whereas the large majority are subscribing because they want to watch Liverpool, Manchester United, Chelsea or Arsenal."
Last season, Liverpool, and every other club in the Premier League, received £17.9m from the overseas TV deal.
In Spain, Barcelona and Real Madrid earned around £130m a year, that is despite a marked difference in viewing figures between the Premier League and its European rivals.
Ayre's vision would see the club earn significantly more from their overseas support, selling broadcasting rights to a wider variety of customers around the world.
An alternative would allow clubs to launch their own overseas channels, the Guardian suggests. Live footage would then be retailed to broadcasters "around the world or directly over the internet".
Liverpool plan to raise the issue at the next Premier League meeting, with the support of 14 of the 20 clubs needed to change the structure of the current deal.
© Copyright IBTimes 2023. All rights reserved.