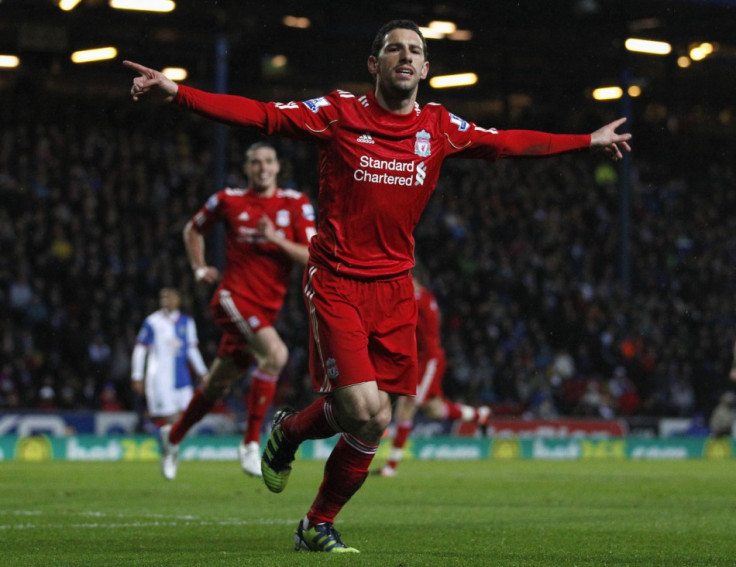 Liverpool manager Brendan Rodgers has stressed on the importance of retaining winger Maxi Rodriguez's services this summer. The Argentinean cannot speak English and is believed to be unsettled at Anfield, following a disappointing season in which he made only 10 league starts. The 31 year old has been linked with a return home, to play for Newell's Old Boys but the new Liverpool boss would rather not lose him.
"I have known about Maxi for a long time. He is experienced, a very good player and he will understand 120 per cent about the way I want us to play. I would like him to stay, but sometimes there are issues and I understand that. But I would love to have him here, I think he is a very good player. Whether it was starting or coming off the bench, he would be very good for our squad, because he understands what we want," ESPN quoted Rodgers as saying.
Rodriguez joined Liverpool from Atletico Madrid in 2010 and has made 72 appearances for the Reds in all competitions so far, scoring 17 times. He has a year left on his contract but Rodgers has also admitted he will not stand in the way of the player if wants to leave.
"He doesn't speak the language, it has been difficult for his family, so if a player like him wanted to leave, it would not be because of the club. I have had a couple of real good conversations with him. I know his thoughts and how he is thinking. It was a difficult season for him and he probably felt he should have played a lot more. We will hopefully see where he is at over the next couple of weeks and find a solution," the Northern Irishman pointed out.
Callejon staying at Madrid
Meanwhile, Real Madrid winger Jose Callejon's agent has revealed the La Liga champions have no intention of selling his client this summer. Liverpool have been linked with a move for the 25 year old Real Madrid academy graduate but his agent, Garcia Quilon, insisted the capital club were keen to hold on to the youngster, who can operate either on the flanks or in the centre.
"There are a number of teams that are interested in Callejon. However, Real Madrid consider him non-transferable. They are not going to sell him," Goal.com quoted Quilon as saying.
Callejon started just 11 games in all competitions for Madrid last season but scored 13 goals, providing competition to the likes of Angel de Maria and Gonzalo Higuain for a place in the line-up.