Jamie Carragher claims Liverpool are not soley dependent on striker Luis Suarez, despite the Uruguayan staging another rescue act for The Reds against Chelsea over the weekend.
Suarez's late header rescued a point for Liverpool at Stamford Bridge, a week after a brilliant individual effort earned a draw with Newcastle United, and while club veteran Carragher believes the former Ajax forward is the side's main asset, they're no more dependent on him than than Barcelona are on Lionel Messi.
"People say we're dependent on Suarez, but Lionel Messi at Barcelona, Cristiano Ronaldo at Real Madrid - every team will have a stand-out player, and Luis is one of them, not just in the Premier League but in the world. I've said for 12 months now that he's the best player in the Premier League, because he's maybe not playing alongside the kind of players that the Chelsea players can play alongside," Carragher explained.
Suarez is the Premier League's joint top scorer alongside Manchester United's Robin van Persie having already netted eight goals in 11 league games. In addition, Suarez has two assists and has contributed to 10 of Liverpool's 14 league goals this season.
"He's one of the best players in world football and we are delighted to have him. There's always that question, I think being asked unfairly, of whether he scores enough goals. But isn't he the top scorer in the league at the moment? And that's in a team that hasn't won that many league games this season, don't forget," Liverpool defender said.
Cech Credits Suarez for Standing his Ground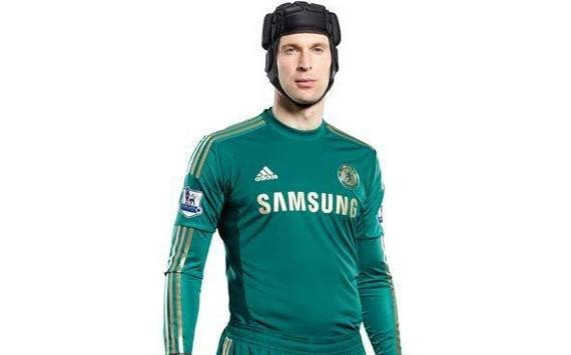 Meanwhile, Chelsea keeper Petr Cech has praised Suarez for staying on his feet as the 25 year old went through on goal late on at the Bridge. The Czech Republic stopper eventually cleared the ball against the Liverpool man to prevent Brendan Rodgers' side taking all three points, and Cech has been quick to dismiss any notion that the forward is a cheat and a diver.
"We should give Suarez credit because when we had a one-versus-one, he didn't try to cheat and jump or dive, and that was a fair thing for him to do. We all know how dangerous he is in the box. He's a natural goal scorer, always in the right place to tap the ball in. It's a gift not everyone has. He is on fire this season in terms of scoring goals and, unfortunately, he had the chance to keep that run going on Sunday," Cech said.