Liverpool striker Fabio Borini is expected to be unavailable for the rest of the season. The 21-year-old ex-AS Roma forward was injured in the Reds' 5-0 Premier League win over Swansea City on Sunday.
Borini is a summer signing at Anfield and this will be his second major injury in less than a year's time. He was ruled out with a broken leg earlier this season, after an injury while representing his country.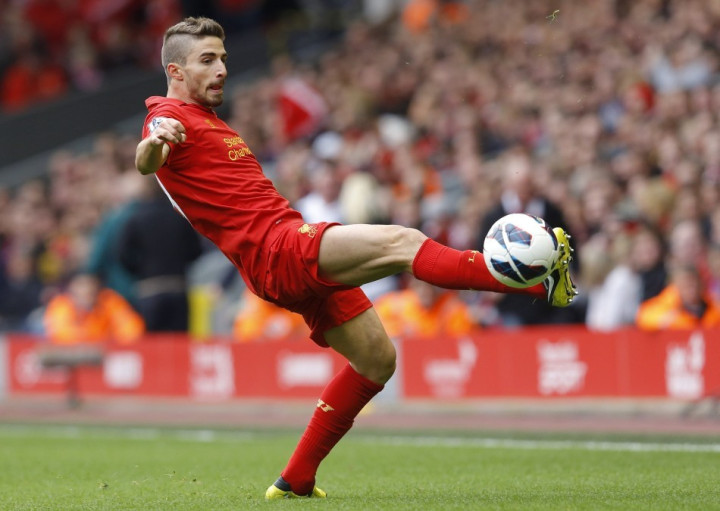 "I think he'll be out for the season. It's unfortunate for Fabio because he has done his other shoulder before and had a similar thing so it looks like the early stages of that again, but the other shoulder which is a big disappointment. He came on for 15 minutes and looked quite bright in his movement and he worked very hard to try and stop the forward pass and obviously got injured," Liverpool boss Brendan Rodgers explained.
Borini has only scored once in 15 appearances for Liverpool this season; against FC Gomel in the UEFA Europa League. He was linked with a swift return to his homeland earlier in February but his agent, Marco De Marchi, has rubbished rumours linking his client and Serie A side Fiorentina.
The more immediate concern for Rodgers and Liverpool is that the injury leaves only Uruguayan international Luis Suarez and January signing Daniel Sturridge as senior strikers. A second summer signing, youngster Samid Yesil, has also been ruled out. Rodgers may now call reserve striker Adam Morgan to the first team.
In any case, whatever Rodgers does now, the injury to Borini is a blow to the Reds' chances of finishing in the top four this season. Liverpool are presently seventh in the Premier League and they trail Tottenham (in fourth and in the final Champions League qualifying position) by nine points. Fifth place, which will offer Europa League football next term, is occupied by Arsenal, who are five points clear.