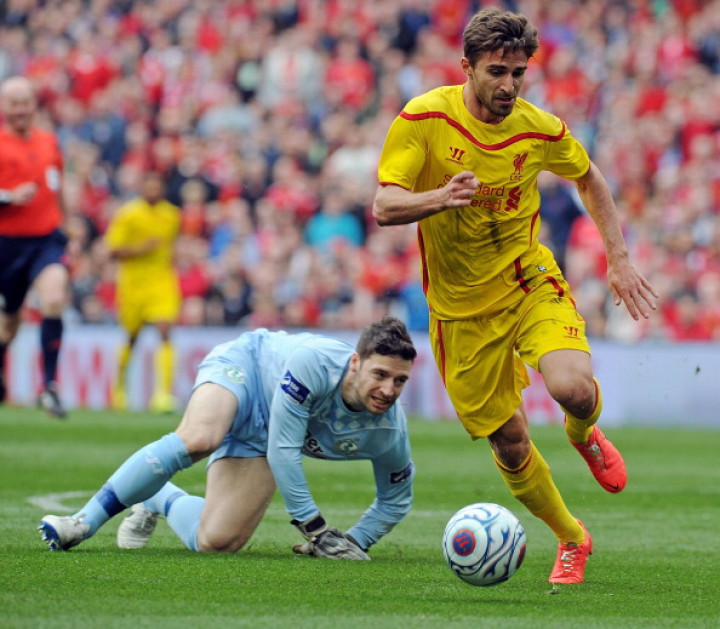 Liverpool striker Fabio Borini has revealed that he is willing to fight for his place in the team and believes that being on the sidelines has made him stronger.
The Italian international has been at Liverpool since 2012, and he was Brendan Rodgers' first signing as the Reds manager.
Borini was previously with Chelsea, where he trained under Rodgers and then played under the former Chelsea youth team coach at Swansea, before re-uniting with him at Anfield.
However, he has struggled to establish a regular place in the Reds starting lineup and has been loaned out in the past. Borini spent the whole of last season at Sunderland and the Italian striker scored seven goals in the Premier League and a further three in the Capital One Cup.
But he refused to leave the club this season, despite Sunderland making a reported £14m offer for the forward. The former Roma player decided that he will stay at the club and fight for his place in the team.
"It was difficult mentally to deal with the situation from one day to another but in my head it was clear that I wanted to stay here and fight for my place," Borini told Sky Sports.
The 23-year-old striker believes that if he trains hard and consistently shows the manager he is ready, he will get his chance, and thinks he can replicate his success at Sunderland at Liverpool.
"That's what I have always said in the past and what I have always wanted to do and I am showing it every day in training."
"I have been at Sunderland and done well, so I think this is the year to make my point to stay here," the Italian striker added.