Queens Park Rangers vice-chairman Amit Bhatia has admitted that the club are interested in Liverpool striker Craig Bellamy.
The west London club are working hard to identify further targets, having already signed Park Ji-Sung, Andy Johnson, Robert Green, Ryan Nelsen and Samba Diakite on a permanent deal from Nancy.
QPR have also managed to bring Fabio da Silva to the club on a season-long loan deal in what has been a busy summer for manager Mark Hughes who is desperate to strengthen his squad and avoid a season of battling against relegation.
Despite already adding a number of players to the squad it seems they are still contemplating trying to sign Bellamy, after Bhatia admitted that he was a player that had been mentioned.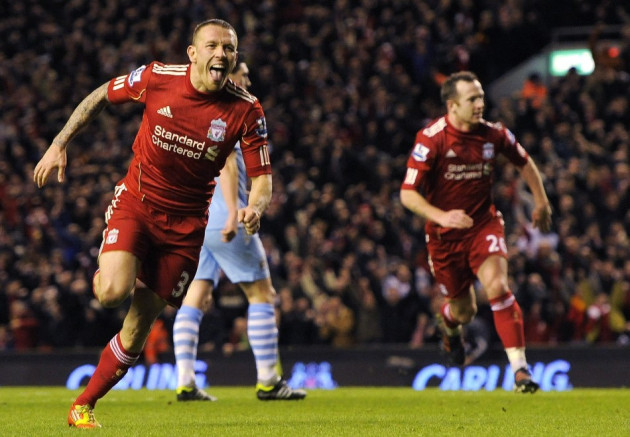 "Craig is definitely a name that has been mentioned, a name we've discussed. There are a few options," Bhatia told Sky Sports, as reported in the Independent.
"We have been a fan of Craig Bellamy for the last few years, ever since he became available - that's not to say we have not been fans of other players. Many names have been tossed about, and who Mark settles on eventually will be his, and we'll do our best to support him."
Liverpool have never stated that they have any desire to sell the 33-year-old striker but Bellamy will want to consider where he could get more first team football as he enters the later stages of his career.
The Reds have signed Fabio Borini, and with Andy Carroll and Luis Suarez also competing for places, it is unlikely that Bellamy would be able to force his way into the side particularly often next season.
While Bellamy appears a genuine option, Bhatia was less forthcoming on whether they would be perusing Tottenham striker Jermain Defoe who has also been linked with the club in recent weeks.
"It would be hard to speculate at this point," added Bhatia. "It's not the right thing to do. Mark likes to have a long list of players! We'll see what happens.
"Many of the players we are after potentially have interest from other clubs also."