The name Raheem Sterling would have meant little to anyone outside of Liverpool last season, but that has all changed after the 17-year-old was called-up to the England squad by Roy Hodgson.
Sterling's rise to prominence has seen him go from Queens Park Rangers youth player to Liverpool first team regular and England squad member in a little over two years.
This sensational journey began in Jamaica were Sterling spent his formative years, before moving to north London and joining the QPR academy at the age of ten.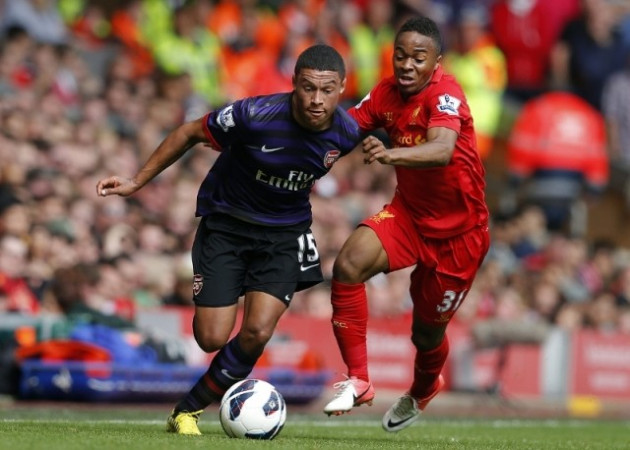 His diminutive stature could not take away from his sheer pace and ability and it was not long before the Premier League big boys were starting to take notice. In February 2010, Liverpool managed to sign Sterling for just £600,000 and he has quickly progressed, despite numerous changes to the management.
Having been signed by Rafael Benitez, Sterling has seen Roy Hodgson and Kenny Dalglish come and go, but it is under Brendan Rodgers that he has begun to make a serious impression.
Dalglish was the first to recognise the potential of Sterling who made an early impact when scoring five goals in a 9-0 win over Southend in the FA Youth Cup in the 2010/11 season.
The Scot put Sterling in a Europa League squad for an away game against Sparta Prague, the first time that the winger had been given the chance to train and travel with first team.
He was then handed his senior debut on 24 March 2012 against Wigan coming on as a substitute aged just 17 years and 107 days.
With the departure of Dalglish over the summer, Sterling may have worried that he would have to prove himself again, but Rodgers had instantly taken to the youngster.
Sterling has started both of Liverpool's home games in the Premier League and has received rave reviews, despite a difficult start for the Reds.
Yet, his call up to the England squad has still come as a huge surprise. Sterling has represented England at Under-16 and Under-17 level, while his first cap for the Under-19 side came last week, but he is very much a rookie when it comes to senior club football.
Hodgson will have been aware of Sterling from his time at Anfield, however, it is a bold move to promote him to the senior squad just days after Rodgers phoned the FA to tell Trevor Brooking he didn't think the attacker should be in the Under-19 squad.
Rodgers wants to protect the player and make sure he isn't over exposed. In England this is difficult, we want instant success and it seems Sterling will now be put in the spotlight.
There may also be an alternative motive as Sterling's inclusion virtually brings to an end Jamaica's hopes of picking the winger.
Some will draw comparisons with Theo Walcott whose early inclusion for England was heralded, but has since struggled to cement his place in the Arsenal side, let alone the national team.
Liverpool fans will be hoping Sterling takes it all in his stride and continues to show the type of exciting displays which have made him the most talked about teenager in the Premier League for quite some time.