Liverpool remain confident about extending 17 year old Raheem Sterling's contract. The teenager has had an impressive first season with the Reds' first team and has already made his England debut, with an appearance in an international friendly defeat to Sweden. Manager Brendan Rodgers has been quoted as saying a long-term deal to keep Sterling at Anfield is only a matter of time.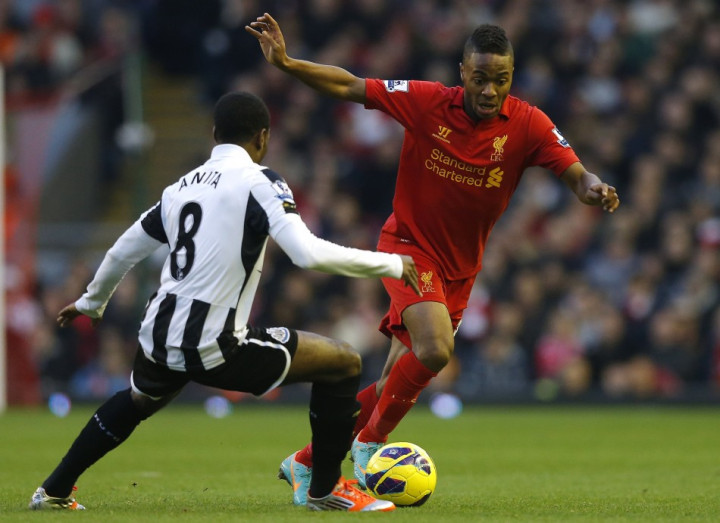 "The club and his representatives are in good dialogue and good communication, and hopefully we'll get that resolved very soon," the Northern Irishman was quoted on the club's official Web site.
Sterling's performances have caught the eye of Liverpool's Premier League rivals and Arsenal were earlier linked with a sensational swap for 23 year old England international Theo Walcott; the former Southampton youngster is in the process of negotiating a contract extension at the Emirates but talks have stalled in recent weeks, leading to speculation he may be sold in January to avoid a free transfer next summer.
However, Rodgers believes Sterling needs to develop and establish himself as a senior and proven talent before considering moves to different clubs or leagues. In addition, the ex-Swansea City coach is also concerned that the physical and mental demands of the Premier League may be adversely affecting his young star.
"He's a very young man and is still learning the game. He still has technical elements he needs to improve upon and tactical elements. He's been terrific so far. He's got to this stage at the end of November and been absolutely brilliant, but at some point he will need that breather," he said, adding, "But one of the biggest things is psychological at this level - real mental fatigue can set in. He's been one of our leading players, but for the benefit of Raheem it'll be something I'll need to consider."
There were earlier reports Sterling was demanding £50,000 per week to remain at Anfield, after rejecting an offer of £20,000 per week. He is believed to be on a £100,000 per year contract presently. A re-negotiated offer, the Mirror claims, will start at £30,000 per week and include a number of bonuses and add-ons that will kick-in based on performance, as Rodgers looks to keep his Sterling grounded and focussed on his football, rather than the pay cheque.