AS Roma have confirmed an offer from an English club for Liverpool target Mohamed Salah, but insist they are not "a supermarket" and will set his price tag as they see fit.
Speculation regarding a return to the Premier League for the former Chelsea winger has ramped up considerably since the end of an impressive 2016-17 campaign in which he scored 19 goals and registered 15 assists across all competitions as Roma finished second in Serie A and reached the semi-finals of the Coppa Italia.
Liverpool saw an initial £28m ($35.8m) approach for Salah rebuffed earlier this month, although negotiations are said to have continued.
The Egyptian winger has informed Roma of his desire to complete a move to Anfield, with the Reds reportedly willing to spend up to £40m on his signature as Jurgen Klopp looks to sufficiently strengthen his squad ahead of a possible return to the group stages of the Champions League.
The subject of Salah's future was not broached during a press conference held on Wednesday (14 June) to officially present former Giallorossi midfielder Eusebio Di Francesco as the managerial successor to Luciano Spalletti.
Responding to those questions, sporting director Ramon Rodriguez Verdejo, the highly-regarded transfer guru better known as Monchi who was hired in April after leaving Sevilla, warned that Roma were no pushovers and would not sell one of their most prized assets for a cut-price fee.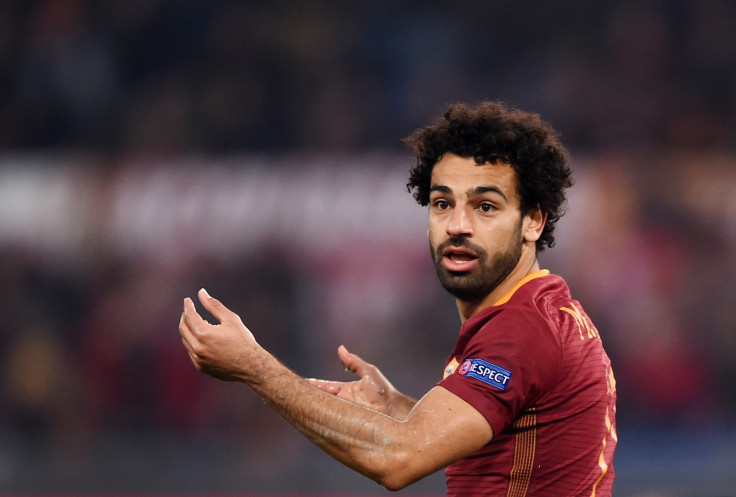 "For Salah there is an offer from an English club but the price will be set by Roma, not the buyers," he was quoted as saying by Sky Sports.
"As I've said before, Roma is not a supermarket. Roma is a team that will represent Italy in Europe. We came second in Serie A and our idea is to keep as good a team as possible. At the same time no club exists that does not sell players."
Former Egypt international and Premier League striker Mido believes Salah will "definitely" sign for Liverpool, claiming that it is only a matter of time until an agreement is reached. However, he expressed fears that his compatriot "might not be able to cope" with the higher tempo of the English top-flight.