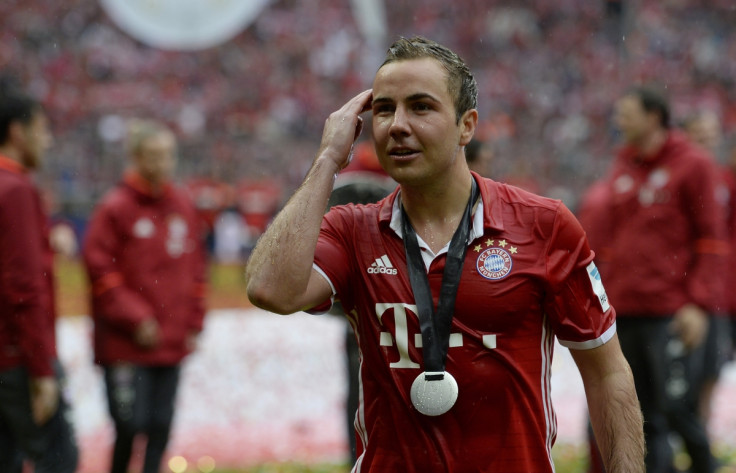 Liverpool are close to completing a deal for Mario Gotze with Jurgen Klopp willing to get their transfer business well on course before the European Championships in France. The Bayern Munich midfielder has played under Klopp at Borussia Dortmund and would slot in seamlessly into the German's plans for the upcoming season.
According to The Sun, a deal in the range of £20m ($29m) is on the cards and it could be completed by end next week. The 23-year-old is currently out with a broken rib, but is likely to be back before the Euros and play an important part in Germany's bid to win the tournament.
Gotze has not been a bit part player in the Bayern squad since moving from Dortmund in 2013 and has been told that he can move abroad if he chooses to, with new manager Carlo Ancelotti set to take over. Bayern CEO Karl-Heinz Rummenigge had previously revealed that he will be talking to Gotze over his future, but no conclusion has been drawn thus far following.
"We have now entered the crucial weeks," Rummenigge said, as quoted by the Express, in April. "The crucial games start with our match tomorrow [Wednesday] evening and hopefully don't end next Tuesday. We now focus on the important games and after that, if it is what Mario wants, we'll talk internally about his future. You'll need a bit more patience."
The Reds are on the verge of completing a move for Mainz goalkeeper Loris Karius while a lot of other targets are being scouted by Klopp. The manager – following their Europa League loss to Sevilla – has revealed that he will use the experience to build his squad this summer in his bid to challenge for trophies next season.
"This team will be a little bit different next year, that's clear. We will do something with transfers, that's clear. But, first of all, we need to use the experience because I am sure we will be in a final again and we will have decisive moments again. And if we have decisive moments then we have to react better, all of us," Klopp said.