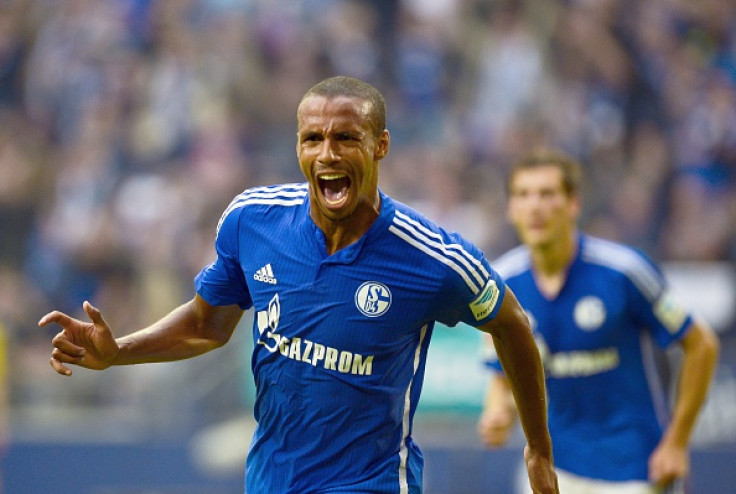 Liverpool manager Jurgen Klopp is confident that the Reds have saved a large amount of money by moving in swiftly to sign Joel Matip on a free transfer from Schalke. The Bundesliga club confirmed the move on 15 February after failing to persuade the defender to sign a new deal.
The Cameroon international, who has been with the Gelsenkirchen club since 2000, came up through the youth ranks before making his debut in 2009. He has made over 200 appearances for the German club and was part of the DFB Pokal Cup winning squad in his debut year. Matip was highly rated by Schalke and they were reluctant to let him leave, but the defender, who has been a key performer in recent seasons, was keen to experience a new league and made it clear that he would never have joined another Bundesliga club.
The 24-year-old turned down a lucrative contract offer from Schalke, while also rejecting moves from other clubs around Europe to agree a deal to join Klopp at Anfield next season. The former Borussia Dortmund boss is delighted to have secured the defender ahead of their rivals, and that too on a free transfer. He believes that the Bundesliga side could have named their price, had the talented defender still been under contract at the Veltins-Arena.
The German manager is confident that he can be a success in the Premier League, and apart from his defensive qualities, he is looking forward to Matip contributing with key goals during the course of the season. The Cameroonian has scored three goals and provided as many assists in 21 league appearances this season.
"He wanted a new challenge and he's made big steps in his development in the last few years. He's become a really experienced centre-half – tall but flexible and quick. A perfect header of the ball, he scores four or five goals a season, and is good in the buildup," Klopp said, as quoted by The Guardian.
"He was an easy choice. I know in England it is really difficult to sign a player without paying a transfer fee but I thought it cannot be a reason not to take him only because you cannot put a number behind his name. If you asked in Germany what other clubs would have paid for him had he still been under contract, you can just pick a number."
"In Germany, for a player of his quality who is out of contract, there are a lot of clubs in the running. Schalke is a big club who have played the last four or five years in the Champions League. They made him a big offer to stay, they wanted to keep him. There are probably only three or four clubs in Germany who could get Matip when he is at Schalke – Dortmund, and that's not possible, Bayern, maybe Leverkusen and maybe Wolfsburg. Finish. The rest, no chance. Then you have to think about other countries and that is what he wanted to do, and we moved early enough," the Reds manager added.
"I knew he was thinking about doing something else because he had been with Schalke since the youth team in 2000, a long time, and he wanted to do something completely different. This was our chance but there were a lot of clubs interested in him. He can be a really good centre-half in the Premier League."