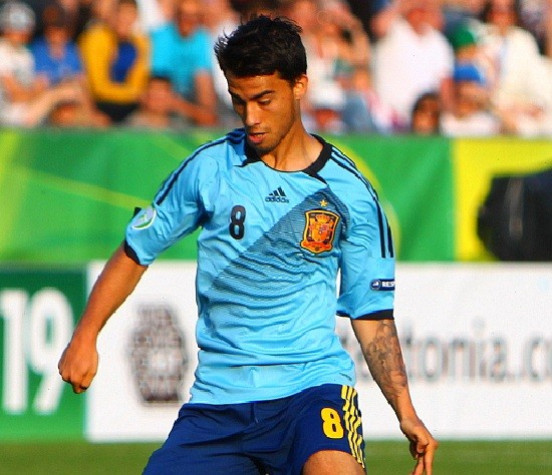 Liverpool forward Dan Pacheco claims that Suso is a star of the future for the Reds, but only if the Spaniard takes hold of his opportunities and flourishes under the pressure as he has done so far.
Suso was handed an unexpected chance this season under Brendan Rodgers' guidance, and as the club look to rebuild and get back into the top four they have found that they can rely on the youngster in even the biggest matches.
And Pacheco, who himself played alongside Suso in the Spain under 19 side, says that the teen is capable of anything as he continues to stand tall alongside his senior teammates.
"He hasn't surprised me," Pacheco told the Liverpool Echo. "I know how well he can play, how he can change games and how confident he is on the ball.
"He can play against Manchester United or any team in the league and there won't be any nerves. He'll get on the ball and play football. He got a chance and he's taken it.
"He can be as good as he wants to be. We don't have to put any pressure on him - we have to let him enjoy his football and keep doing what he's doing. He is still very young, every player needs to improve and every player will get better and better if he keeps playing."
Suso admitted last week that he was very close to signing a new deal with Liverpool, in news that would come as a boost to many, including the club's owners who are keen on building around youngsters.
"We have been talking about a [new] contract since the start of the season," he said last week.
"We're nearly there: we'll sign soon. I'm happy here, very comfortable. This is the ideal club for me in every sense. This is like a dream for me."