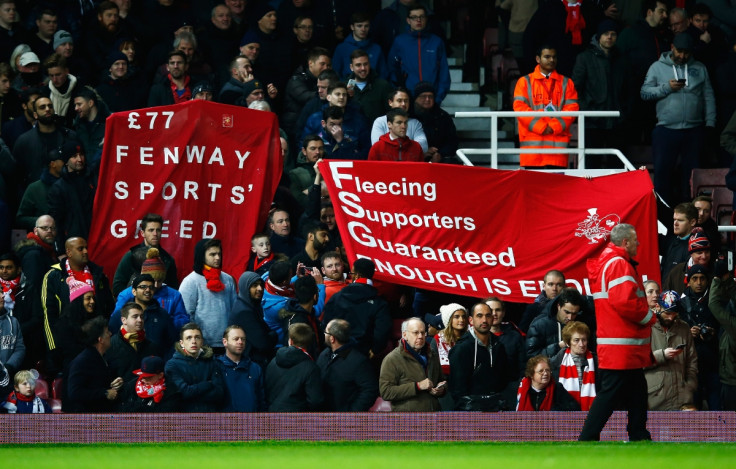 Prime Minister David Cameron has pledged to look into the soaring cost of football tickets amid a backlash from supporters. His comments came during Prime Minister's Questions on 10 February following a 77th minute walkout from Liverpool supporters during last week's tie against Sunderland.
Liverpool owners Fenway Sports Group have announced that it will scrap its plans to hike ticket prices and apologised for the "distress caused". Owner John W Henry, chairman Tom Werner and FSG president Mike Gordon said in a statement that the message has been received loud and clear.
Responding to the issue raised by Clive Efford, Labour MP for Eltham, Cameron said: "I will look very carefully at the suggestion the honourable gentleman makes because I think there is a problem here when some clubs put up prices very rapidly every year, even though so much of the money for football actually comes from sponsorship, equipment and other sources, so I'll look very carefully at what he says."
The decision to charge football supporters yet more money comes despite the fact that Premier League clubs are set to rake in £5.1bn (€6.6bn, $7.4bn) in television rights from next season. Last month, top-flight teams failed to agree on a proposal to cap away ticket prices at £30. Arsenal, Crystal Palace, Manchester United, Norwich City and Swansea City have said they will freeze ticket prices in the new campaign, while West Ham will slash its prices due to the club's move to the Olympic Stadium.
"The proposal to have a £30 cap on away tickets was blocked by a number of clubs but with the publicity and focus on the issue there is now a groundswell of support for change," Football Supporters' Federation (FSF) chairman Malcolm Clarke told the Press Association.
"When the clubs meet again to discuss the issue hopefully it will get the required level of support. It won't necessarily be as much as we want, but at least a £30 cap on away prices would be a good start."
Last week's protest by an estimated 10,000 Liverpool fans took place after it emerged that the Merseyside club would charge £77 for seats in the new Main Stand at Anfield next season. The misery was further compounded for the Reds' hierarchy last night (9 February) after supporters brandished banners reading "Fenway Sports Greed" and "Fleecing Supporters Guaranteed" in the FA Cup fourth-round replay against West Ham.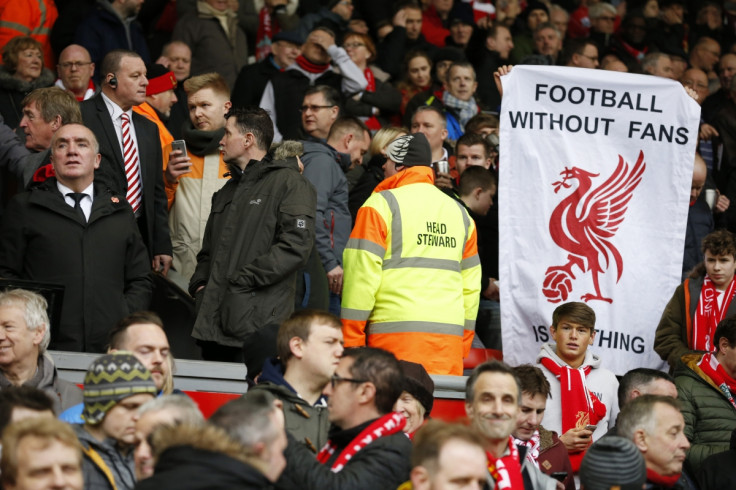 Liverpool supporters are widely regarded among the most passionate and faithful in the world, and their walkout highlights the extent of the anger felt by fans around the continent. On 9 February, Borussia Dortmund supporters vented their fury by throwing tennis balls onto the pitch in the club's cup tie against Stuttgart.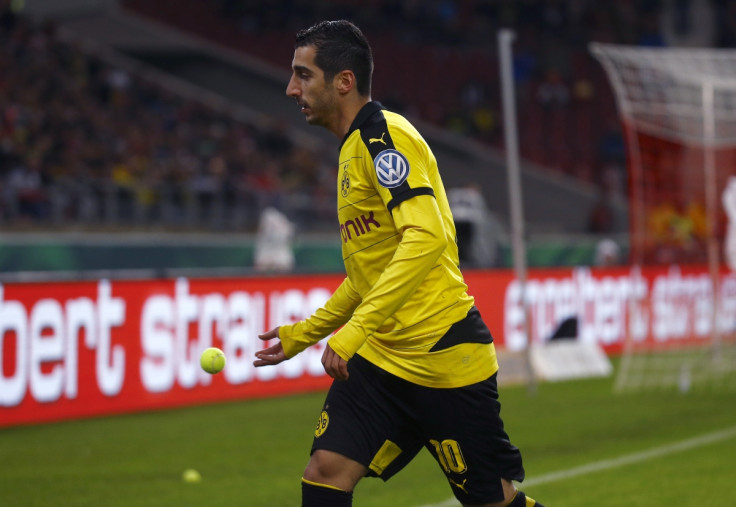 The German supporters were unhappy at having to pay over €19.50 (£15.19) per ticket. Dortmund fans also made their feelings clear in 2012, after 1,000 people walked out on their team's clash against Hamburg to demonstrate against the cost of tickets.