Daniel Agger believes that Tottenham will be in for a stern test when they travel to Anfield at the weekend as Liverpool are finally managing to find some form of consistency.
The Reds secured an emphatic 4-0 win over Wigan on Saturday to resister their third suvvessive win in all competitions and they are now within three points of bitter rivals Everton and just five behind Arsenal.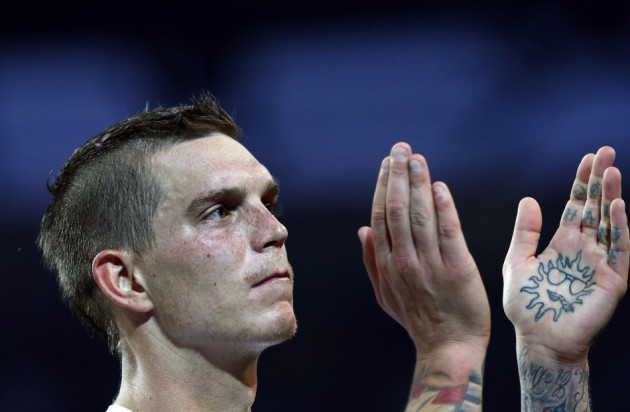 Tottenham have also been in an impressive vein of form and regained third place in the league when they defeated Arsenal on Sunday. Andre Villas-Boas' side are sure to be in a confident mood when they face Liverpool, but Agger believes they will be in for a stern test.
"We are finally starting to show some consistency and that's what we need," Agger told the Liverpool Echo. "It's vital we keep playing this way and try to get as high as possible in the league.
"When you play for a club like Liverpool you have to be on top of your game every week. What is the target for us now? I think we've all agreed that we only look at one game at a time. Our focus now is on Tottenham.
"But only having one game each week for the rest of the season should help us. When you have less games it's easier to recover between matches and that's important. We should be finishing this season strongly. There's still a lot to play for."
With 10 league games still remaining this season, Tottenham may have the advantage but there is still a chance for the sides below them to put them under pressure as the race for Champions League football hots up.
Should Liverpool manage to beat Tottenham them they would be nine points behind the north London club and may feel they still have a genuine chance of making a late push for a top four finish.
With Liverpool's focus entirely on the league Agger has highlighted the importance of Luis Suarez and Pepe Reina who both appear to be at the top of their game.
"It difficult to compare strikers but Luis is certainly up there with anyone in the world," added Agger. "He's in great form at the moment and it's great to see. But Pepe was also world class against Wigan and deserved a lot of credit from that game.
"We know we have someone we can really rely on back there - both with his feet and his hands. We saw the best of him in that game."